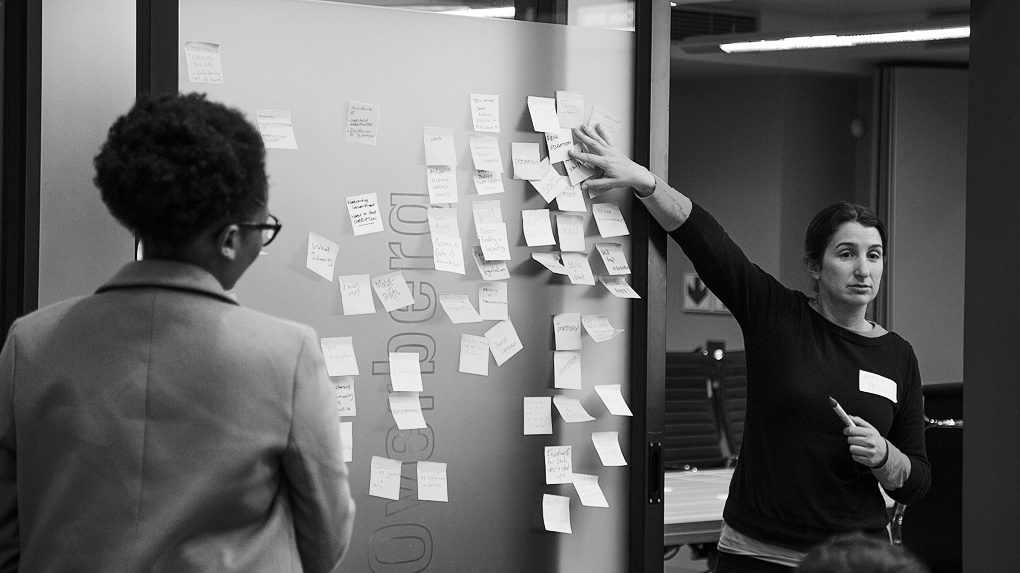 MIIA Launches AICoP with Silicon Cape
CAPE TOWN, South Africa, 2 August 2019 – Machine Intelligence Institute of Africa (MIIA) Collaborates with Silicon Cape to Launch the Artificial Intelligence Community of Practice (AICoP).
The Machine Intelligence Institute of Africa (MIIA) is a non-profit organization founded by Dr Jacques Ludik in 2016 – the same year in which he founded Cortex Logic. The mission of MIIA is to help establish and foster key relationships and partnerships within the Artificial Intelligence 'Network of Excellence' – creating a strong, innovative Machine Intelligence and Data Science community and dialogue in Africa through networking, collaboration and conversation. MIIA's growing network consists of stakeholders in the African AI Ecosystem, including 3200+ members and key decision-makers in academia, businesses, NGOs, NPOs, investment, government and entrepreneurship.
During July 2019, Silicon Cape, a Cape Town-based NPO and ecosystem-enabler for tech start-ups, collaborated with the Machine Intelligence Institute of Africa (MIIA) to launch the Artificial Intelligence (AI) Community of Practice (AICoP). On the 31st of July 2019, Silicon Cape held their first AICoP workshop at the InvestSA One-Stop-Shop, where stakeholders across the African AI Ecosystem, including representatives from academia, government, business and media, came together. This workshop highlighted (1) how these stakeholders can, as a result of AI deployment in the region, unlock and embrace opportunities presented by the investment, business, education and social development sectors, (2) as well as how these opportunities can be linked to the objectives and activities of the Presidential Commission on the Fourth Industrial Revolution (4IR) on a national level.
The workshop featured insights from James Vos, multi-faceted Council Member and Advisory Panelist for the City of Cape Town, as well as fellow MIIA Director, Dr Nick Bradshaw. The session was facilitated by Kerry Petrie, an ex-Silicon Cape General Manager who's now dubbed an independent Learning Facilitator. During the workshop, Kerry Petrie highlighted the objectives of the AICoP, "A Community of Practice (CoP) is considered a group of stakeholders who share a concern or passion for a particular domain. As they interact with each other, they learn how to develop their skills and better execute. These interactions are considered collective learning and can produce resources that affect their practice, and ultimately their domain."
Breakaway sessions held during the workshop, stimulated conversation and encouraged collective thinking around the meaning of a CoP, and the purpose of the AICoP specifically. As a result, the overarching vision of the AICoP would be to position the Western Cape as the go-to AI Innovation Hub in South Africa and Africa – driving economic and social change whilst focusing on key areas such as skills development and education, finance and investment, policy and legislation, as well as infrastructure. Taking the AICoP forward, Silicon Cape will source champions on each of these focus areas and convene workshops to allow the community to contribute, add value to and support the African AI Agenda.
James Vos stated, "Cape Town is the considered the digital capital of and springboard into Africa. We need to harness technology and understand how AI can be used to address our homegrown economic and social challenges, as well as position ourselves as a global contender." In his recent interview with the Weekend Argus, Dr Jacques Ludik, Founder & President of MIIA, as well as Founder & Group CEO of Cortex Group, stated, "Cape Town has been at the forefront of the tech industry for the past two decades and is ready to dominate the industry globally – most notably with forays into AI. Continuous conversation, collective thinking and collaboration spurred through initiatives such as the AICoP is the only way in which we'll grow the African AI Ecosystem and, in parallel, solve African challenges together."