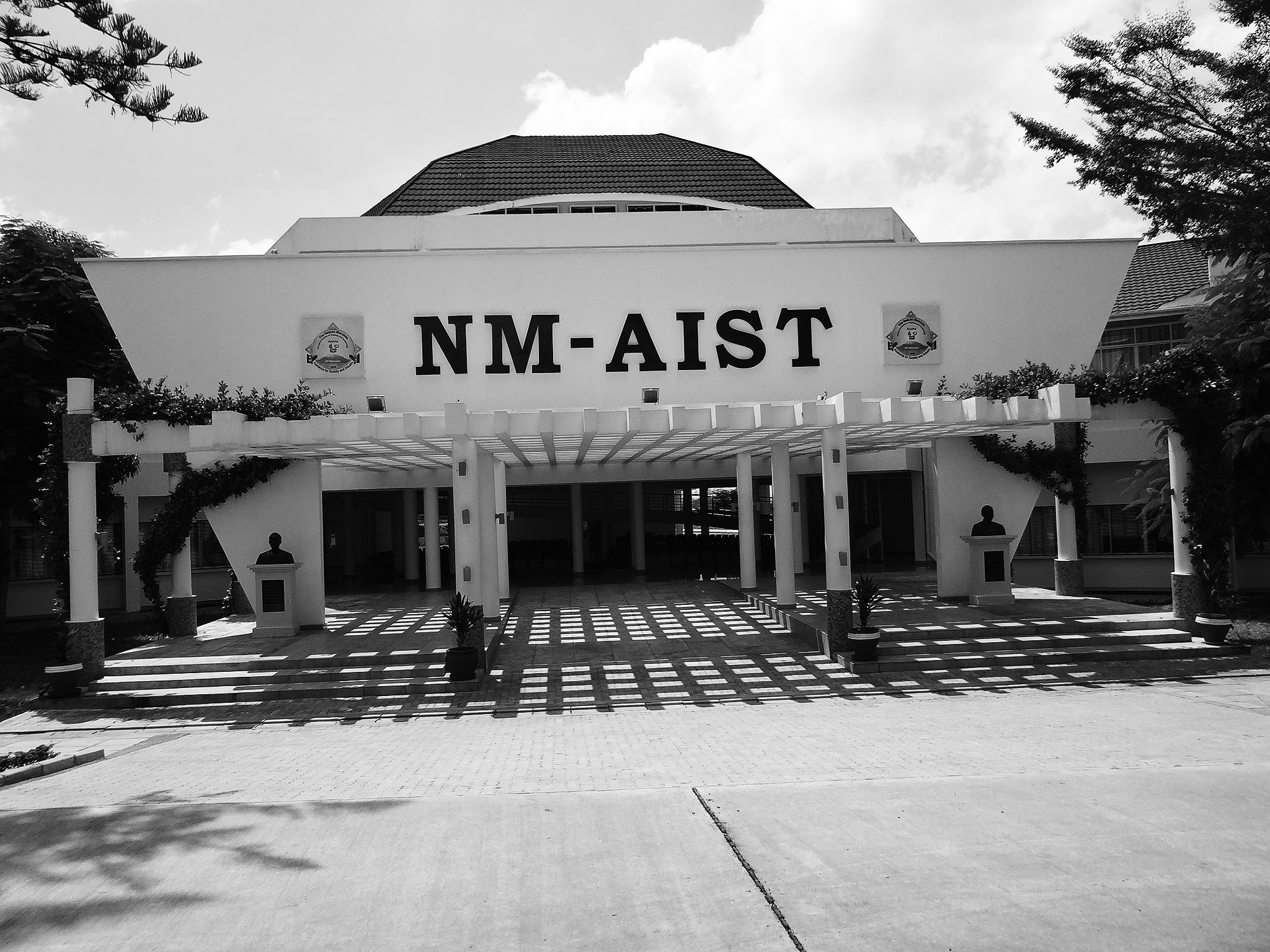 MIIA Partners with Nelson Mandela Institute
Machine Intelligence Institute of Africa (MIIA) Proudly Partners with Data Driven Incubation Centre at Nelson Mandela African Institute of Science & Technology (NM-AIST) under CREATES Programme.
The Machine Intelligence Institute of Africa (MIIA) is a non-profit organisation founded by Dr Jacques Ludik in 2016 – the same year in which he founded Cortex Logic. The mission of MIIA is to help establish and foster key relationships and partnerships within the Artificial Intelligence 'Network of Excellence' – creating a strong, innovative Machine Intelligence and Data Science community and dialogue in Africa through networking, collaboration and conversation. MIIA's growing network consists of stakeholders in the African AI Ecosystem, including 3200+ members and key decision-makers in NGOs, NPOs, academia, businesses, investment, government and entrepreneurship.
MIIA is honoured to announce that we have entered into a Memorandum of Understanding (MOU) and formal collaboration with the Data Driven Incubation Centre under the Africa Centre of Excellence CREATES Programme at the  Nelson Mandela African Institute of Science and Technology (NM-AIST). The pan-African institution, a brainchild of the late Nelson Mandela, envision training and developing, through established Centers of Excellence, the next generation of expert African Scientists, Engineers, Entrepreneurs and Innovators – with an overall objective of addressing societal challenges and profoundly impacting the continent's sustainable socio-economic growth through the application of Science, Engineering, Technology and Innovation (SETI). The CREATES program is funded by The World Bank Intra University Council. Professor Hulda Swai, Director of the Africa Centre of Excellence CREATES at the NM-AIST, said, "In an effort to promote social and economic growth, NM-AIST desires to develop strong linkages within the industry and private sector – encouraging technology transfer and utilizing research to improve quality, productivity, and competitiveness throughout."
Highlighted in the MOU, is MIIA's involvement in the NM-AIST Center of Excellence in ICT in East Africa (CENIT@EA), and more specifically, the NM-AIST Africa Center of Excellence CREATES Programme – with possibilities of collaboration in broad areas such as research, teaching, capacity building and community outreach. In line with MIIA's vision to transform and build an AI-powered Africa, this partnership will, more specifically, see (1) the activation of joint training programmes, (2) joint participation in community and industry outreach engagements, (3) the exploration of business opportunities through technology labs, incubation, technology transfers and spin-offs, as well as (4) the development of entrepreneurship programmes.
Professor Hulda Swai continued, "I am very pleased with this strategic partnership between the Data Driven Incubation Center at NM-AIST Africa Center of Excellence CREATES Programme and MIIA. It will play a direct role in enhancing not only the capability of the center, but the institution as a whole, as well as support our role in innovating world-class products. Supporting our mandate, MIIA brings Data Science expertise – crucial in solving the continental issues we as an institute are working to bridge. We can only achieve this mission through partnerships with entities who will add value and vice versa."
Professor Hulda Swai also expressed the honour to have John Kamara, fellow MIIA Director and Cortex Africa CEO, lead this partnership and join NM-AIST as a Director for Strategy and Business Development at CREATES. "His expertise in SME development, technology and market growth will further cement the role our institution and SETI initiatives can play in support of the industrialization strategy for the Africa.", she added. John Kamara said, "MIIA and Cortex Africa, a division of the Cortex Group, will leverage our pan-African Machine Intelligence and Data Science community to promote and facilitate these SETI initiatives – adding value to this partnership and positively impacting our collective aim to accelerate our continent through community, education, and skills development in the critical fields of the future."
Dr Jacques Ludik, Founder and President of MIIA, as well as Founder and Group CEO of Cortex Group, highlighted that partnerships such as this one, allow for navigation towards leapfrogging innovation and socio-economic inclusion. "This partnership comes at a time where continents and countries must decide how they will, collectively, leverage the opportunities presented by the Smart Technology Era and Fourth Industrial Revolution (4IR) to address our continent's challenges. Creating and growing these "Networks and Centers of Excellence", consisting of experts, and woven together by valuable partnerships, are key to solving African problems."
Professor Hulda Swai concluded, "We look forward to unpacking this partnership and leveraging resources from both sides to launch exciting products created by our students, alumni and community – further catalyzing and promoting Africa's social and economic progress."