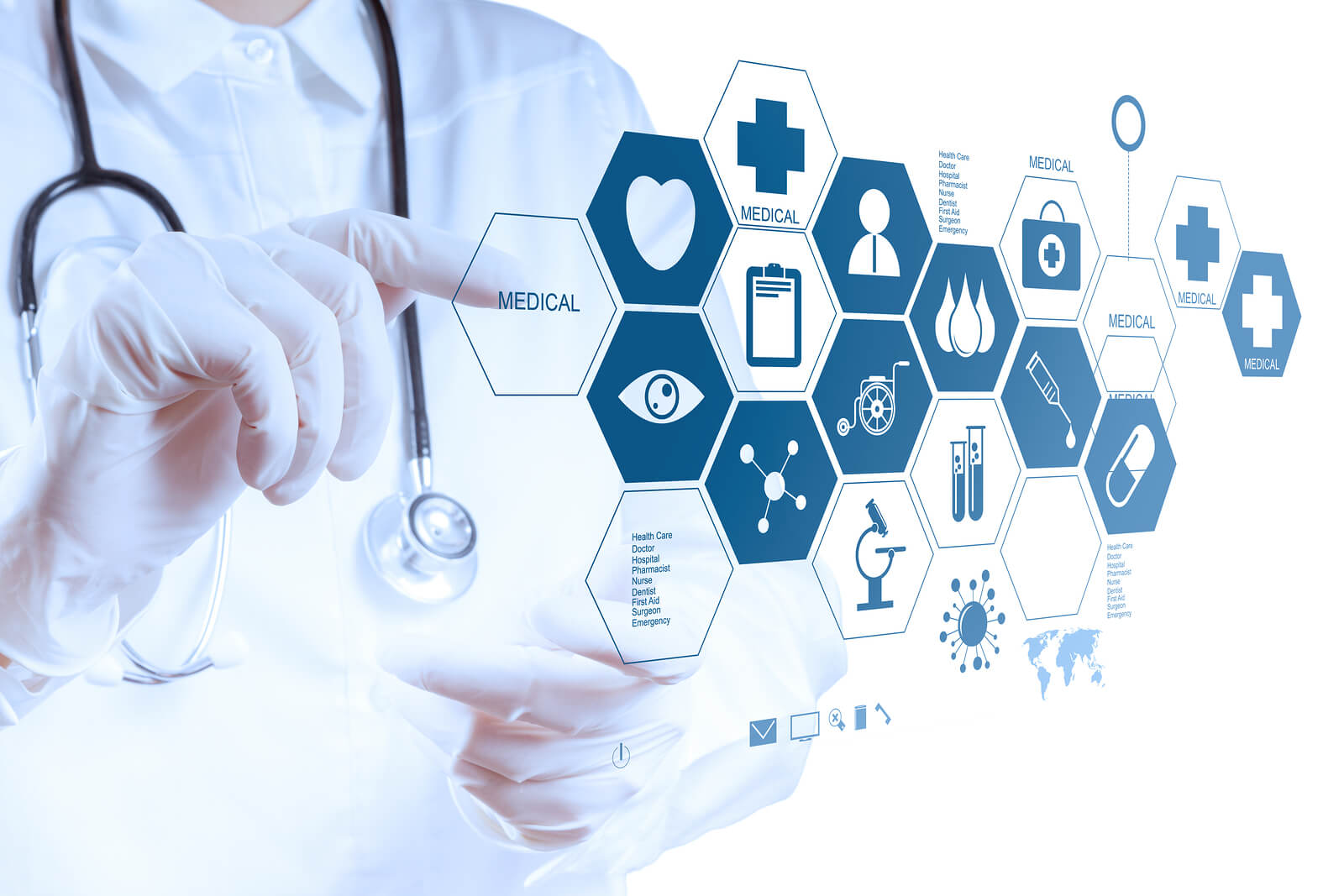 AI Transforms Healthcare in Africa
Q: Tell us a bit about your background and role at Cortex Logic.
Dr Jacques Ludik is a smart technology entrepreneur, Artificial Intelligence (AI) expert, investor and ecosystem builder with a Ph.D. in Computer Science (AI) and 25+ years' experience in AI & Data Science and its applications. He is currently, amongst other roles, the Founder & CEO of Cortex Logic and Founder & President of the Machine Intelligence Institute of Africa (MIIA) and has also founded Bennit.AI, The Talent Index, Mosaic, SynerG and CSense Systems (Africa's first AI company that was sold to a multi-national company, specifically General Electric in 2011). Apart from his executive management responsibilities in these companies, he was previously Vice President Data Science & Chief Data Officer at Jumo, Director and Big Data & Analytics Leader at General Electric and Senior Lecturer & Researcher at Stellenbosch University.
Cortex Logic is an AI software and solutions company that provides an AI Engine for Business to solves strategic and operationally relevant problems through operationalizing Data Science, Internet of Things (IoT) and Big Data & Analytics and delivering state-of-the-art AI-based applications, solutions and products. Cortex Logic helps platform businesses, corporates and organizations to thrive by operationalizing AI and unlocking the value from all available structured and unstructured data, all in support of its mission to help shape a better future in the Smart Technology Era.
Q: How is AI and machine learning transforming healthcare?
Healthcare is a sector where AI has endless possibilities, from user-friendly bots and chatbots assisting patients in their health diagnosis to robots performing operations with precision. AI is currently used in the healthcare industry to identify high-risk patient groups, predict diseases, increase speed and accuracy of treatment and to automate diagnostic tests. AI has huge potential to improve drug formulations, predictive care, and DNA analysis that has the power to positively impact the quality of healthcare and affect human lives. Healthcare is also one of the key industries for Cortex Logic with productized solutions such as AI Risk Assessment for Hospital Benefit Management as well as Healthcare companies within Cortex Logic's portfolio such as Mosaic, providing AI-based Precision Medicine for Oncology, SynerG, a Healthcare Data & Analytics Platform for Africa, and Foster, a AI-based psychosocially tuned therapeutic chatbot companion.
Q: What are some of the prohibitive barriers to AI adoption in Africa?Are they the same as developed countries?
Although Artificial Intelligence in Africa is on a roll and there is a realization amongst most South African business executives that they need to boost their organization's competitiveness by innovating through investments in AI technologies, the reality in South Africa is that there is much planning, investment and poilcy-making required before local businesses and decision makers can properly leverage this transformative technology. For any South African business to stay relevant and thrive given the swift pace of change and disruption in the Smart Technology Era (4th Industrial Revolution), it needs to be transformed into a smart-data-driven business and have increasingly more real-time intelligence on all aspects of its internal operations, customer needs and impact, and competitive and collaborative forces in the ecosystem in which the business operates. Businesses that are dissatisfied with their speed and/or inability to unlock value from AI and solve strategic and operationally relevant problems, should collaborate with AI / Smart Technology partners such as Cortex Logic that can help them to accelerate the operationalization of AI solutions.
Some of the problems that many businesses face include not having access to people with AI and data science related skills, struggling to attract top talent and cultivating the best possible environment for the top talent, having business divisions that are operating in silos, not having a solid, scalable data infrastructure and smart data layers to enable rapid access to all data for analytics, and not having the ability to integrate AI solutions into business workflows, processes and customer facing channels. Compared to the developed world, South African businesses in general also do not have high quality data streams. In addition to driving awareness of AI and skills training within the fields of data science and analytics, local businesses also have to ensure that they create and enforce strong policies around internal data storage and data protection.
Q: A shortage of skilled healthcare professionals is a problem facing just about every country. How do you think AI can help to alleviate that, especially in Africa?
As smart technology such as AI makes it possible to provide more cost-effective services and scale with limited resources, it is strongly recommended that we combine healthcare and smart technology skills, knowledge and resources to develop and roll-out relevant healthcare related services for the African continent. It is an opportunity to leapfrog and provide impactful and cost-effective solutions that can also be rolled out internationally. AI can also be used to accelerate and improve higher quality education in healthcare and smart technology with more personalized and relevant content and guidance. South Africa also needs to fundamentally shift its thinking about AI and strategically plan to create a vibrant ecosystem where AI flourishes. Corporate South Africa will need to work with public institutions, educators and leaders to create a comprehensive long-term vision of the role of AI in the country's economic development.
Machine Intelligence Institute of Africa (MIIA) is an innovative community and accelerator for Machine Intelligence and Data Science Research and Applications to help transform Africa. MIIA aims to achieve this by networking together the critical mass of resources, promote and sponsor learning activities, and strengthen scientific and technological excellence, mentoring and collaboration on the continent. A core focus of MIIA's activities is to accelerate and deliver breakthrough Machine Intelligence and Data Science research and practical applications to solve African problems, support entrepreneurial activity, and help drive long-erm inclusive and sustainable scientific, technological and socioeconomic development on the continent. For maximum impact, MIIA is working with a range of partners where there is synergy with MIIA's vision and mission and includes other nonprofit organizations, universities, research organizations, startup incubators, business and government organizations.
Q: Is health tech adoption largely being driven by consumers? If so, how?
Yes, it seems like health tech adoption is largely being driven by consumers, especially in the wearable healthcare space. Although Smart technology related healthcare start-ups across the globe are attracting significant investment, there still seems to be a low AI adoption in the Healthcare sector in general when compared to other industries such as Telecommunication, High technology, Automotive and Financial services. Some of the characteristics of early AI adopters include companies that are digitally mature, typically larger businesses, adopting AI and other smart technologies in core activities, focusing on growth over strategies and having C-level support for AI. Some examples of value that can be created across the Healthcare value chain includes:
Predict disease, identify high-risk patient groups, and launch prevention therapies.
Automate and optimize hospital operations; automate diagnostic tests and make them faster and more accurate.
Predict cost more accurately, focus on patients' risk reduction.
Adapt therapies and drug formulations to patients, use virtual agents to help patients navigate their hospital journey.
Q: These new technologies will require new skills outside of medical qualifications. What are the future skills that will shape the industry in the near future?
Some of the new skills outside the medical qualifications does not only include technical skills such as those from data scientists, data translates, data engineers, AI and machine learning engineers, IoT specialists, but also psychology and skills related to emotional intelligence and communication. For students, a future-focused curriculum is a necessity. The World Economic Forum identified 16 skills that are needed in the 21st century—including creativity, collaboration, initiative, and adaptability—but are not included in standard curricula. People are also questioning the "learn then earn" model, wondering if lengthy degree programs still make sense in a world of fast-changing jobs. Instead, there are calls for a new deal on lifelong learning.
The implication of these changes is clear: companies need to update the skills in their workforces, and individuals need to acquire skills that work with, not compete against, machines. For people already in the workforce, reskilling will be essential. Much of this reskilling can occur on the job through stronger professional development programs. For people transitioning between jobs, vocational and adult education programs must be strengthened. These work best when they are short, affordable, and closely linked to the job market. Nanodegree programs are one recent innovation in this space. Before the medical profession can realize the full potential of AI, health care providers must adopt significant changes in the way they do business, commit to a substantial investment in computing power and technical expertise, and work to increase the availability of the fuel that will power progress: data, including medical records.
Q: After AI, what do you predict will be the next big health tech innovation?
The next big health technology innovation will be a fusion of smart technologies that includes AI, biotech, neurotech, nanotech, virtual and augmented reality, blockchain, IoT, 3D printing, robotics, drones, quantum computing, etc. With all the investment and talent focusing on AI, one can also expect significant enhancements and breakthroughs in AI technology that would lead to more value adding applications.
Some of the new exciting AI Applications in Biomedical Engineering includes:
Computational Pathology/Tumour detection: AI plays a major role in lesion identification and classification, serving as a good prediagnosis tool in precision cancer care. Some of the tasks within this scope are (1) Tumour Identification: This is a classification tasks that assigns the identified area into one of many output classes.It can also be a two-class problem where the task is to say if the tumours present or not present (tumour detection), and (2) Segmentation / Tracking: Identify areas of tumour or any other anatomy of interest in images of any modality – MRI, pathology slides, Ultrasound, etc. (U-Nets).
Multi-modal registration of images using Convolutional Neural Networks – especially for non rigid registration.
Touchless interaction in OR (Operating Room): Machine Learning approaches are used to solve pattern recognition problems of capturing motions and gestures and using them to interact with modalities in the operating room.
Navigation in Image Guided Surgeries: Endoscopy is one example where machine learning approaches are used to identify the pose and scene and relate it to the point in surgical workflow. This can be used to predict surgery times and other aspects of the remaining surgical workflow.
Health-care robotics like assisted surgery, haptic rehabilitation systems, laboratory automation systems.
Drug discovery
Protein Folding
Sequence Analysis
Brain-Computer Interface and Neuroprosthetics
Experts Systems for advising health-care professionals
Epidemiological Data inference
Q: What can delegates expect from your talk at the AI Africa Expo?
As Cortex Logic is an AI Engine for Business, we are well poised to operationalize AI and help platform businesses and large enterprises thrive in the Smart Technology Era. AI Expo Africa is also a great opportunity to see how AI is now impacting many aspects of Commerce and Enterprise in Africa, and delegates will gain great value from attending. I'll be sharing some practical applications of AI technology in various industries. Attendees will get good perspective on operationalizing Big Data & Analytics, IoT and AI and its benefits. They will also discover how end-to-end AI solutions can unlock value from all available structured and unstructured data to:
Increase operational efficiency, effectiveness and revenue.
Create strategic value via faster, better and more proactive decisions, enhanced scalability, new business models, and revenue growth opportunities.
Enhance customer experience via real-time, on demand, digital, personalized service delivery, assistance and advice which is enabled via 360 degree insights about the customer.
Enable more targeted sales and marketing.
Get information on some of these solutions include strategic business transformation & optimization, human capital valuation & employee profiling, intelligent virtual assistants, robo-advisors, process optimization, predictive maintenance, fraud detection, churn prediction, advanced risk scoring, machine learning-based trading, real-time customer insights, smart recommendations and purchase prediction, personalized search, cyber security, medical risk prediction, and precision medicine.
Working collaboratively with innovate AI partners that can help business thrive in the Smart Technology Era and be agile, innovative and adapt quickly to stay relevant given the swift pace of change and disruption to business and society.
AI Excerpts from this interview appeared as a radio interview on eHealth.