AI on an exponential growth path in Africa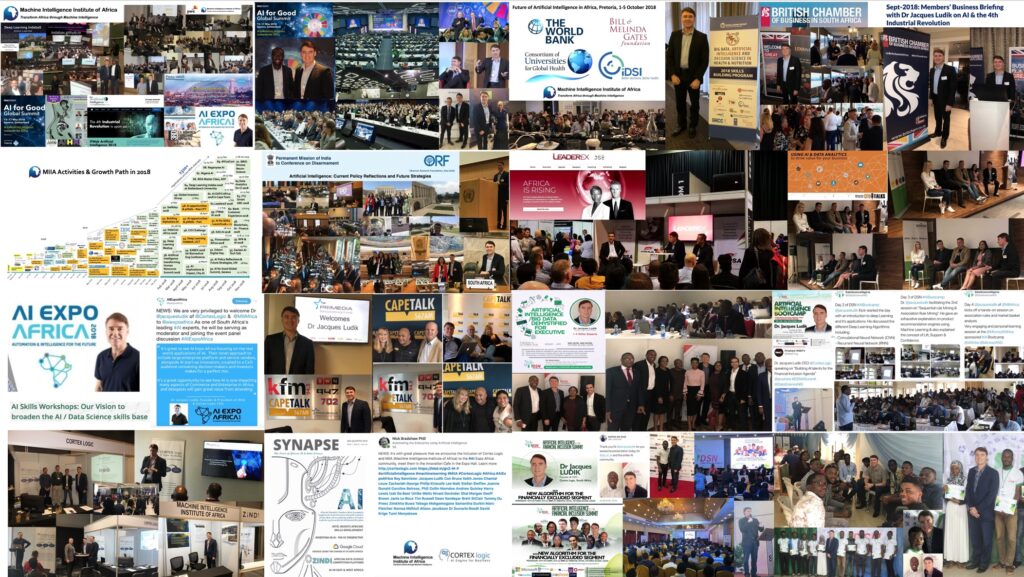 Artificial Intelligence (AI) in Africa is on an exponential path as not only experienced by the tremendous traction and explosive growth that Cortex Logic as a next generation AI company has experienced over the last 6 months, but also with the dramatic increase in AI-related events on the Machine Intelligence Institute of Africa (MIIA) events calendar in 2018 (see also a list of past and upcoming events in 2018 with a crescendo of events during the latter part of this year). As part of this wave, I have also recently been honored to be named a finalist in the IITPSA President's Awards 2018. It has truly been an incredible journey this year with some exciting announcements to come on the Cortex Logic and MIIA front…
I just arrived back in South Africa after spending a week in Nigeria where I had the opportunity to participate in 3 AI events (see pictures in Figure 1): an AI Masterclass for Executives, an AI & Financial Inclusion Summit, and an AI Bootcamp. It was a pleasure and great experience to be in Lagos and to first hand see the hunger and passion of people to learn and grow their Data Science skills and knowledge. Bayo Adekanmbi, Chief Transformation Officer of MTN and Founder of Data Science Nigeria must be congratulated with what Data Science Nigeria has achieved so far in Nigeria under his inspirational leadership. It is indeed a wonderful example for other countries on the African continent. (For more details about these events including videos, links to presentations, and photos, see the MIIA events page or Data Science Nigeria web page).
Data Science Nigeria has also recently published an Artificial Intelligence for Starters eBook (see also http://www.datasciencenigeria.org/aisimplified) which includes short essays by AI Business Users, Leaders and Practitioners addressing the question what AI means to them. Here is extract from the book with my response:
WHAT DOES AI MEAN TO ME – Dr Jacques Ludik
As a smart technology entrepreneur, AI expert, investor, and ecosystem builder that is driven by a massive transformative purpose to help shape a better future in the Smart Technology Era, I've been fortunate to not only have my whole career shaped by AI and related smart technologies (also did my PhD and MSc in AI / Machine Learning), but witnessed firsthand the impact of AI on real-world applications through my business ventures (helping to operationalize AI for companies to increase revenues, reduce risks and save costs). AI is an exponentially technology that can also be used to help shape a better society for everyone. Apart from the wonderful learning experience, it has been a rewarding career so far that started as AI researcher and academic at Stellenbosch University before embarking on my entrepreneurial journey in applying AI / Machine Learning across multiple industries around the world via CSense Systems, the first AI software and solutions company on the African continent that was sold to a multi-national company (GE), multi-national corporate experience and Silicon Valley exposure at GE as Big Data & Analytics Leader and Director of GE Intelligent Platforms, as Vice President Data Science and CDO at Jumo to help build the next generation mobile money marketplace in Africa and other emerging markets, and currently, Cortex Logic, an AI software and solutions company that provides an AI Engine for Business to solves strategic and operationally relevant problems through operationalizing AI and delivering state-of-the-art AI-based applications, solutions and products. I also founded the Machine Intelligence Institute of Africa (MIIA) as a non-profit organization to be an innovative community and accelerator for AI and Data Science Research and Applications to help transform Africa (making a contribution to help ensuring that the continent and its people is not left behind).
Figure 1 Data Science Nigeria: AI Masterclass for Executives, AI & Financial Inclusion Summit, and AI Bootcamp
There has also been a significant increase in AI-related applications across multiple industries (see also "AI solutions have myriad business benefits"), many discussions on the AI's future, opportunities and challenges in Africa (e.g., "AI to contribute significantly to global economic growth"; "The three biggest AI challenges businesses face"; "AI's future in South African businesses", "Redefining the Future of Digital Financial Services"), more collaboration to operationalize AI (amongst corporates, platform businesses, startups, consultation firms, public sector, and academic institutions), a growing collaboration between AI and Data Science related organizations of African countries (e.g. MIIA, Data Science Nigeria, AIMS, Zindi, etc.), a range of Accelerator programmes across Africa (e.g., I recently graded some startups in Facebook's accelerator programme in Nigeria), as well as competitions and hackathons (e.g., Data Science Nigeria). See also a selection of previous LinkedIn posts that showcase some of the early traction on the African continent: "Artificial Intelligence in Africa is on a Roll!", "AI for Good – African Perspective"; "AI: Policy Reflections & Future Strategies"; "Exciting AI Developments in Africa and Beyond!"; "Machine Intelligence Institute of Africa 2018"; "Machine Intelligence Institute of Africa – Seasons Greetings" and "Deep Learning in Africa"). As a Machine Intelligence Institute of Africa community along with our partners we are on a mission to use exponential technologies such as AI, IoT and Blockchain, as well as the operationalization of Big Data & Analytics and Data Science to help transform Africa and shape a better future in the Smart Technology Era.
During October 2018 it was also an honor to have participated in a World Bank event in Pretoria to build capacity in big data analytics, artificial intelligence, and the use of decision science models in health (including HIV, TB and NCDs) and nutrition. This was held in collaboration with several Silicon Valley companies interested in 'Artificial Intelligence for Good,' the Bill and Melinda Gates Foundation, UNDP, several academic institutions, the International Decision Support Initiative (iDSI), the Global Health Costing Consortium (GHCC), and others. The event was aimed at persons working at technical and program levels (typically with programs, M&E and data) from government, the international development community, academia interested in this field, and civil society. My presentation specifically focused on developments relating to and the future of AI in Africa, from a Healthcare perspective and well as the work via the Machine Intelligence Institute of Africa.
As illustrated in Figure 2, other exciting events during this period included the following:
The British Chamber of Business in South Africahad a Members' September 2018 Business Briefing sponsored by LEX Africa and Virgin Atlantic, where the topic of my keynote address was: 'Is Business in South Africa ready for Artificial Intelligence (AI) and the Fourth Industrial Revolution'? (Presentation; Video – Part 1; Video – Part 2)
CFO Talks hosted an event in Johannesburg in late September on Using AI & data analytics to drive value for your business. At this event I have moderated a panel discussion on What CFOs need to know in order to implement the right AI/data analytics strategy for their business (Panel Discussion Video)
Leaderex 2018, Digital Skills Summit in Sandton, where I have given a keynote address on the Future of Artificial Intelligence as well as participated in a panel discussion on AI and Machine Learning in South Africa.
Data Analytics for Customer Intelligence in Johannesburg during September 2018 where my presentation was focused on Operationalizing AI and Data Science.
Figure 2 AI related events – World Bank, British Chamber of Business, Leaderex 2018, and CFO Talks
One of the major highlights of the year so far was the AI Expo Africa, organized by Dr Nick Bradshaw and Roy Bannister. AI Expo Africa 2018 is focusing on real world applications & trends driving the AI Economy in Africa & wider global economy, exploring the AI Business Opportunity Now and is building an AI Business focused Community in Africa. Figure 3 shows representation from Cortex Logic and MIIA who were both sponsors at this event. A community magazine Synapse – The Voice of African AI & Data Science has also been launched. An article about the Machine Intelligence Institute of Africa, MIIA at AI Africa Expo, was also included in this edition. This event was also preceded by a podcast (video) at Cape Talk Radio that focused on the AI Africa – The Future lies in Artificial Intelligence.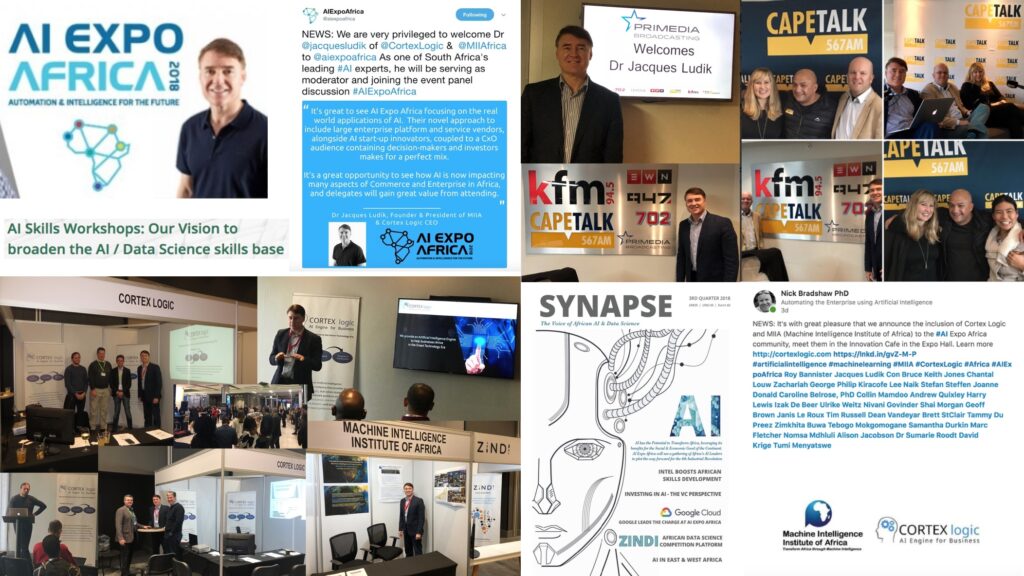 Figure 3 Cortex Logic and MIIA at AI Expo Africa 2018
Figure 4 illustrates some of the following events during the August/September period of 2018:
Deep Learning Indaba, Stellenbosch University, September 2018
ITU Telecom World 2018, SMART ABC, Artificial Intelligence — Banking — Cities, Durban, South Africa, September 2018
Artificial Intelligence Transforming Human Resources Summit 2018, August 2018, Johannesburg
United Nations Conference on Autonomous Weapons, Future of Life Institute, Pretoria, August 2018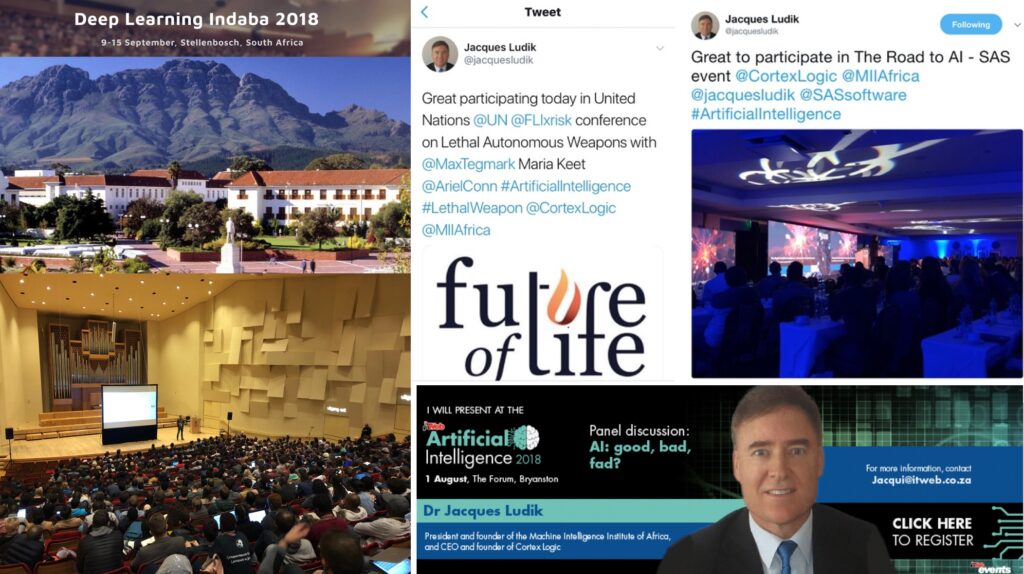 Figure 4 Deep Learning Indaba 2018, United Nations & Future of Life, IT Web AI Conference, AI Transforming HR Summit, SAS: Road to AI event
Figure 5 shows some highlights of a selection of the following events during the 2nd or 3rd quarter of 2018:
Bank Customer Experience Summit Africa 2018, Johannesburg, August 2018
ITWeb Artificial Intelligence 2018, Bryanston, August 2018
The Blockchain, AI, and the Future of Impact Finance, Cape Town, August 2018
AI for Businesses & Sustainable Development Goals event at Nedbank Stellenbosch University LaunchLab, Stellenbosch, July 2018
Road to Artificial Intelligence, SAS Event, Johannesburg, June 2018
Robotics Process Automation & Artificial Intelligence Conference 2018, Johannesburg, June 2018
Finnovation Africa: South Africa 2018 – Accelerating the Digital Transformation of Banking & Financial Services, Johannesburg, June 2018
Sanlam AI Tech Talk, Bellville, May 2018
Eskom Digital Day, Eskom Park, Witbank, May 2018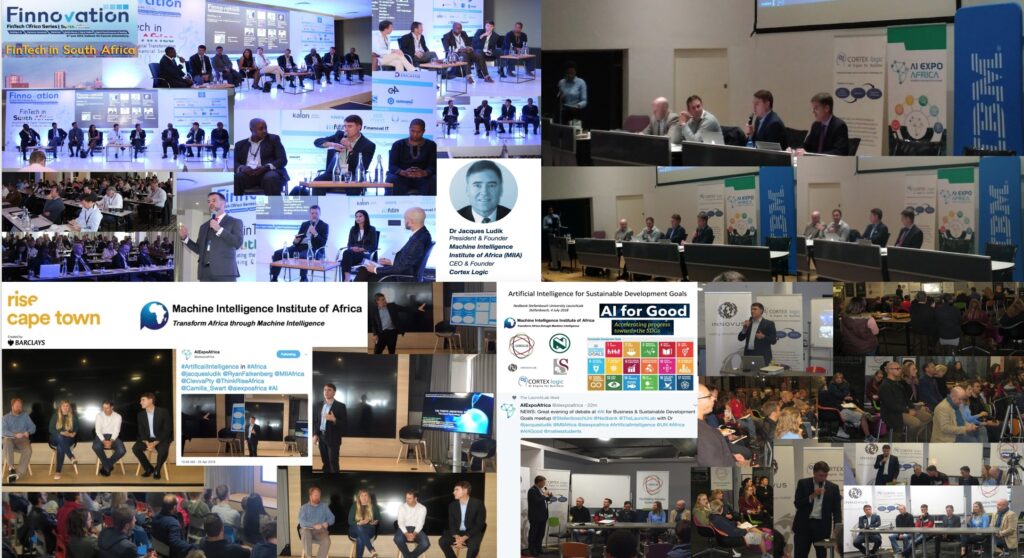 Figure 5 Finnovation Africa, MIIA & Rise Cape Town, MIIA & LaunchLab, Sanlam AI Tech Talk
It has been a privilege and a great shared learning experience to participate in these events across South Africa as well as the following two in Geneva, Switzerland (AI for Good Global Summit and an United Nations AI conference) as illustrated in Figure 6:
AI: Current Policy Reflections & Future Strategies, United Nations, Geneva, Switzerland, May 2018
AI for Good Global Summit, Geneva, Switzerland, May 2018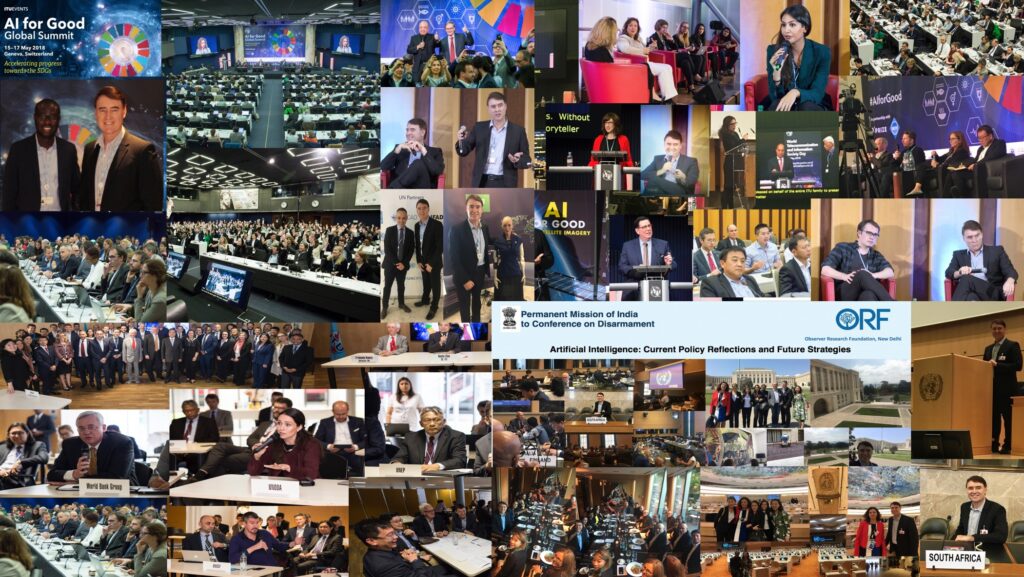 Figure 6 AI for Good Global Summit, AI: Current Policy Reflections & Future Strategies
Figure 7 highlights some of the following conferences during the first few months of 2018:
Global Investors Group, South Africa Securities Finance Masterclass, Cape Town, May 2018
Rise to the Challenge: Opportunities and Pitfalls in Machine Learning and AI, Rise Cape Town, Cape Town, April 2018
Opportunities and Pitfalls in Machine Learning and AI, PwC, Midrand, April 2018
CIO Challenge Conference, The River Club, Cape Town, April 2018
Deep Learning IndabaX, UCT, Cape Town, April 2018
SABEC 2018, 3rd SA Biomedical Engineering Conference 2018, Spier Wine Estate, Stellenbosch, April 2018
AI: Implications and Impact, City.AI, Cape Town, March 2018
SatRday, Cape Town, March 2018
Building AlphaZero AI using Python and Keras, MIIA Cape Town Meetup, Cape Town, March 2018
DataCon Africa 2018, CTICC, Cape Town, February 2018
Deep Learning Meetup, Cape Town, February 2018
Artificial Intelligence Transforming Human Resources Summit 2018, Sandton, February 2018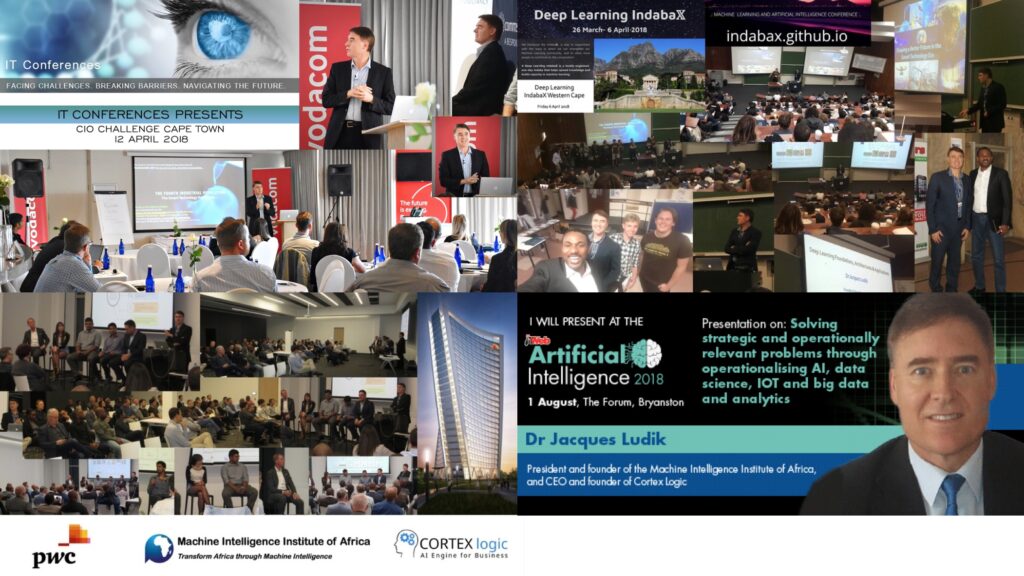 Figure 7 CIO Challenge Conference, Deep Learning IndabaX, PwC & MIIA event
Some upcoming eventsduring the last quarter where I'll be representing Cortex Logic and MIIA includes the following (http://machineintelligenceafrica.org/activities/events/):
National Big Data Strategy, 24 October 2018
Tygerberg Business Chamber, 31 October 2018
Fair Cape Dairies Supplier Awards, 9 November 2018
4th African Women Innovation & Entrepreneurship Forum, AWIEF 2018, Cape Town, 8-9 November 2018
AICPA & CIMA, Finance Transformation, Johannesburg, 13-14 November 2018
AfricaCom, CTICC, Cape Town, 13-15 November 2018
Artificial Intelligence Conference, Sandton, 22 November 2018
ITPSA's Technology Excellence Award 2018, 27 November 2018
Pensions Investments & Governance Conference 2018, Cape Town, 26-28 November 2018
Artificial Intelligence and Predictive Analytics 2018, Johannesburg, 28-29 November 2018
Disruptive technologies and public policy in the age of the Fourth Industrial Revolution, South Africa & European Union, Pretoria, 10-12 December 2018