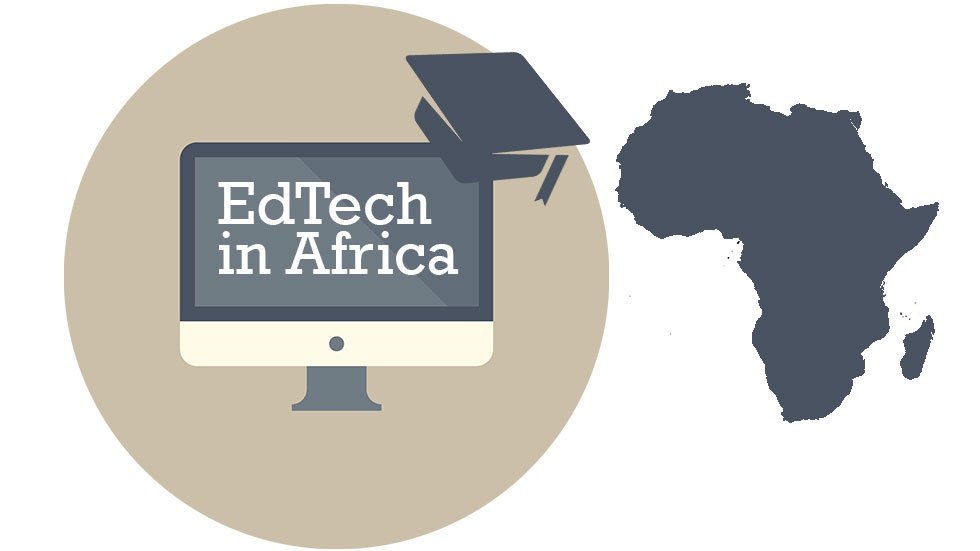 Doing Edtech right in Africa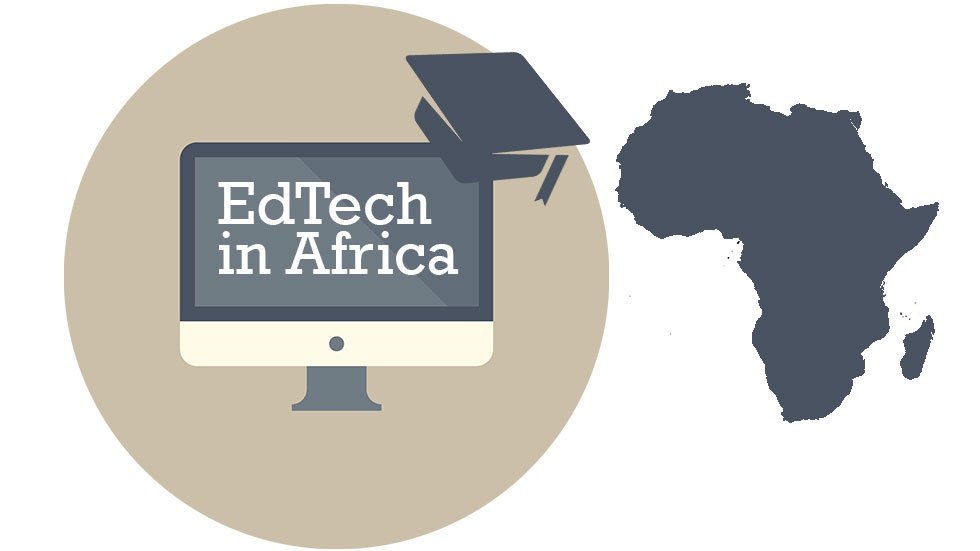 Doing Edtech right in Africa
The continent's antidote to solving deficit gap in Education
By Derek Kweku Degbedzui, Co-founder and CEO, Future-Ready Lab (Edtech Startup)
In November 2016, An Africa 4 Edtech Conference was held under the theme "Turning cutting-edge opportunity into grassroots reality: perspective on how to develop, scale and finance education in Africa".
Under this conference, Bontle Senne and Richard Cheng wrote the three major questions being asked and it was deeply rooted in the philosophical nature of the continent's response to the digital age of transformation and how equipped it is to respond to the vast opportunities being channeled into the educational sector.
The first question was "why edtech" in a continent with significant sociopolitical, security, and economic challenges? Efforts to bridge the digital divide in African education have tended to focus on increasing access to ICTs: Why not start with the development of a functioning, robust educational system? According to the IMF, by 2035 there will be younger Africans in the working age population (15–64 years old) than that from the rest of the world combined. Improved education and training is vital to develop the skills and capabilities required for transition to the more advanced economic activities. The disparities in education access between geographic regions, racial groups and social classes have been exacerbated by the digital revolution. The education and entertainment landscape of children in the Western world have been shaped by digital technologies. Massive investment in the development of digital content for children in Western countries has not been matched in Africa, where only a fraction of the population have access to ICTs.
Much of the innovation in edtech has been focused on the use of technology to support the practice and pedagogy of learning and teaching. Simply put, technology enabled education: Why not focus on building a wide-scale telecommunications and online information network to allow people basic access to educational content, email, blogs, videos, news? Why not focus our collective efforts on strengthening access to mobile phones – the vehicle by which billions of Africans connect to the internet?
Mobile surveying company GeoPoll and World Wide Worx surveyed 3 500 mobile phone users in South Africa, Nigeria, Kenya, Ghana and Uganda as part of the Mobile Africa 2015 study. 40% of individuals used the internet on their mobile phones. The breakdown stood at 51% in Ghana, 47% in Nigeria, 40% in South Africa, 34% in Kenya and 29% in Uganda. Despite lagging in mobile internet usage, South Africa leads in app downloads, suggesting a higher penetration of smartphones. 34% of South Africa mobile users download apps compared to 31% in Ghana, 28% in Nigeria, 19% in Kenya and 18% in Uganda. The need for upgrade of African ICT infrastructure is apparent and imperative. The question is not as glib or apparent as it may first seem: Why edtech – why now? This paper will explain an Africa4Tech macro perspective on why this intervention is worthwhile for Africa's sometimes fragile educational ecosystem and would have its own approach and answer even to the community level.
The second question is often "what will it take to make edtech work in Africa?" Here, issues of access, content, platform, device, agency, stakeholders, financing, infrastructure, capabilities and opportunities enter the debate.
As a result, edtech in Africa cannot develop in the same way as in other more advanced economies. Again, we also acknowledge that the complexity of specific national contexts changes the optimal approach and dominant narrative substantively. Thus we focus on recurring themes and perspectives on what it will take to operationalize edtech across the continent and provide a non-exhaustive set of illustrative case studies and use cases from the private, public and social sector.
The third – and arguably most urgent – question of Africa4Tech's edtech stream was "how do we make this real?" The educationalists and technologists meet at the of junction between the "why" and the "what"; the needs and the tools. Positing on hypothetical opportunities, reflecting on real-world challenges, and drawing lessons from successes and shortcomings elsewhere helps to practically understand the changes required to activate large-scale edtech.
Society is completing an evolutionary shift from the Industrial Age to the Digital Age. Accordingly, educational institutions must realign their practices, policies, and procedures with Digital Age standards. Those that lag behind in strategic vision, realignment around technology capacity, infrastructure, technology education, and establishment of support structures will be unable to fulfill their mission of preparing students for their future. Technology has been a driver of change in areas as global communications, economics, the arts, politics, and environmental issues. While the world of business has readily adapted to and thrived upon technology innovation, the world of education has been relatively slow to embrace the potential of technology resources. Vision is needed to create new communication strategies, new paradigms for financing, new models for assessing success, and new models for educating. The African continent has already begun much of this process including infrastructural development, alliances with businesses and universities, and the recognition of the need for long range technology planning. More is needed to reinforce the major strides that have been made in curriculum and student achievement. Our changing society and workplace requires citizens who can take responsibility for their own learning and well-being on a life-long basis. In addition, we need these citizens to be able to work collaboratively, innovate, and be creative. Educational reforms that help develop our citizens require a dramatic retooling of public education to leverage the power of technology in creating new and different learning environments. It is to think and plan to further enhance comprehensive technology to improve student achievement and enhance operational efficiency. We need citizens who are able to manage the vast increase in information. The life cycle of information continues to shrink. Much of what was learned a few years ago is no longer relevant. It is projected that workers will typically change professions as many as five times during their working careers. Some estimates indicate that workers in the 21st century will require one year of formal instruction for every seven years of employment. Businesses have increased their technology education programs in response to employee needs for continuous professional growth. In addition, they expect all employees to be adept at using technology and information to support their jobs. It is critical that RPS follows this example. It has become increasingly more important to measure a person's potential by what he/she knows and can apply in real situations, rather than the number of years of school completed. This is a primary motivation to move toward standard- based education. New paradigms indicate a shift in educational requirements focusing on subject matter rather than seat time. This is reflected by the dramatic shift in global business towards outcomes, not process. Restructuring for the infusion of technology within an educational environment requires simultaneous changes throughout the entire organization and community. Teaching methods have to be modified, curricula updated, parent-school relationships modified, and organizational structures changed to expand communication and collaboration options. New technology is of little value if teachers do not use it or do not have access to staff development aimed at building their proficiencies in this area. Classroom support for their efforts at integration is also critical. The Digital Age is representative of a time where the volume of information is increasing exponentially while its life expectancy declines. Twelve years ago, there were less than 50 viable sites on the World Wide Web. Today there are over 100 million. To operate successfully in the environment, schools must change their philosophy both about how they collect, manage, distribute, and control information; and about their role in society. It is important for the future that schools produce critical thinkers capable of learning and navigating through vast amounts of available information. There are many teachers who use, technology but do so merely as an extension of the existing learning model. The teacher must reconsider his/her role as the source of information and the student as the passive learner. Students must develop the skills necessary to become lifelong learners for individual success as well as for the economic stability and development of the community. This requires the interweaving of content objectives, process skills, and technology competencies at all levels of instruction as well as an extensive reformation on how we perceive teaching and learning. First and foremost, students must be able to access information, manipulate data, synthesize concepts, and creatively express ideas to others using video, text, and audio media. Technology can virtually bring the work to the child and provide teachers with a depth and richness of instructional approaches never before possible. With the establishment of academic standards, technology can bring greater efficiency to both the instructional and administrative realms. This is especially important as teachers begin to use performance-based assessment to validate student learning and to maintain detailed records and learning profiles for all students. In the future, the role of the teacher and administrator will expand into new frontiers. They will be mentors, architects, navigators, evaluators, synthesizers, analysts, and policy makers and assume any other role that will ensure student success and overall district success. They will be the designers and visionaries who will make technology implementation in the classroom and district successful. Administrative personnel must lead the way toward change. They must make clear strategic decisions and provide adequate support and technology education while creating technology-enriched learning environments in which people can do meaningful, quality work. They must, however, have access to decision support systems that can provide them with timely access to information that guides adaptations in the learning system for improved, better-targeted instruction.
How should the African Perspective be Understood.
The Educational Technology Plan for the People of Africa should outline the multi-year strategic goals for technology in its schools. This Technology Plan must presents a vision, or serves as a blueprint for use of technology in schools, and helps to fulfill the continent's mission of ensuring students learn essential skills, become life-long learners and lead productive lives. By establishing a shared vision for use of technology within the schools, the awareness to stakeholders, such as teachers, parents, school administrators, and the business community, is heightened. The Educational Technology Plan must focus on the use of technology to support the curriculum, technology required to support school and division operations, and technology infrastructure. More importantly, we believe the plan will serve to propel the continent's education into the forefront of technology applied education in governance and planning. As a responsible and innovative leader providing quality services to prepare our students for the 21st century; Africa must become more proficient in the use of technology. African schools must proactively plan for use of technology in education. Our graduates must understand technology applications and technical terms. African graduates must know how to use technology tools and apply them to solve problems. Finally, Africa must prepare students to be lifelong learners who can readily adapt to sophisticated applications as they emerge. For our students that are disadvantaged by life circumstances, technology is viewed as a great equalizer; it is by nature non-discriminating to end users and offers unlimited access to vast amounts of information. Limitations can be offset, in many cases, by the appropriate application of technology. Over the years, the Internet has increasingly impacted the way people communicate, work and collaborate. Advancements in the emerging technologies have had, and will continue to have, a profound effect on occupational and leisure activities in our society, and in particular, on educational institutions. To graduate students with skills needed for the future, Africa must keep pace with developments in technology by planning for use of new and emerging technologies, and equally important, must provide the infrastructure, professional development, and resources to support them.
The Nature of the current form of Edtech.
Current Edtech platforms typically replicate existing educational materials on digital platforms. Similarly, the practices that educators implore to support learning and teaching, such as curriculum planning, assessment, and monitoring and evaluation, are also replicated on digital platforms in the form of online adaptive assessment services and test preparation support. This section details four major categories: online learning content, learning management systems, adaptive assessment and test preparation platforms, game- or simulation- based learning tools.
Online learning content
Historically, education has been a business requiring the construction of physical buildings. This has not traditionally been a rapid scaling business. Broad Online Learning Platforms are growing at an astounding rate in countries like China, where population and demand for education far outstrips the rate at which physical schools can be built. Content is recreated and reformatted for consumption on an electronic, usually web-enabled, device. Educational eBooks or etextbooks are a good example of this. In Africa, this device is most-often a mobile phone. The majority of Africa's online and mobile learning projects focus on formal education in primary and secondary schools, with a higher concentration of projects in South Africa, Kenya, Nigeria, and Uganda than in any other countries. Tertiary or higher education has received less attention but this is changing with the rise of Massive Open Online Courses (MOOCs). MOOCs provide education in the form of online course content, lectures, assessments, and projects, and have been one of the biggest unrealized edtech opportunities for the African continent. In South Africa, the University of Cape Town (UCT) became the first African university to offer MOOCs in early 2015. The university operates its MOOCs through Coursera and Future Learn (a smaller British-based platform). In Tanzania, a number of online content projects have sprung up including Ubongo, a social-enterprise that produces local content for children in English and Swahili on a number of online and offline platforms – including radio and television. In Gambia, African Virtual University opened an eLearning Centre. Egypt is already the largest and most active MOOC community in Africa and even hosts the world's largest digital library, Egyptian Knowledge Bank. When classes could no longer take place in 2013-2014, the only way of continuing the education of medical students at Cairo University was through an online course.
Learning management systems (lms) and collaborative Tools
A Learning Management System (LMS) is a virtual infrastructure that e-learning materials or software can be built on. LMS are schools administration systems that allow educators to create and manage curriculum content and lesson plans while allowing learners to access and download course materials and related administrative/support materials such as timetables or mock test papers. School systems in sub-Saharan Africa are starting to make use of LMSs to get system-wide insights on teaching and learning.
Adaptive Assessment and Test Preparation services
Despite a lack of data, one of the findings of the SRI report on digital learning platforms was that adaptive learning technologies demonstrated larger learning effects than non-adaptive ones.10 Educators can now assess students' understanding using wireless assessments on handheld devices. These provide real-time updates on individual student progress, allowing educators to track class progress and tailor instruction for students requiring remedial support. In addition to Wireless Generation, Prometric provides wireless assessment services. A growing number of test preparation products are targeting developing regions, where inadequate higher education capacity drives much higher competition and hence demand for these services. Expanding this capability to an entire education system is an idea that is starting to gain traction in developed markets despite at present being little more than an idea. In Uganda, for example, Skooldesk is a learning platform for primary school children that aims to improve test scores in four main subjects: English, Math, Science and Social Studies. Users select and write tests from a database of over 100,000 questions in multiple choice, fill in the blank, short answer, and True/False format. Their results are displayed indicating the correct/wrong answers.
Game – or simulation-based learning Tools
These applications integrate curriculum with augmented or virtual reality-based environments, helping students understand and learn in exciting ways. McKinsey & Company's 2012 report on 'Transforming learning through mEducation' refers to the examples of DreamBox Learning's games for adaptive learning. DreamBox increased test scores of grade 2 students by 19% in just 2 weeks with over 170,000 learners now using the platform. The application of these simulation tools in rural or under-resourced learning environments has significant untapped potential. Through simulation, many STEM learners at secondary school, higher education, and vocational education and training, will be able to learn through practice and apply their skills where physical infrastructure limitations would ordinarily limit practical work.
How Prepared is the stakeholders in Africa.
Government role
National government ministries and agencies are not well-known for innovation in the edtech space but there are a number of projects instituted or funded by governments across the continent.
In Angola, the National Centre for Information Technology (CNIT) launched two projects focusing on improving elearning, especially in the poorest and most remote areas of the country. The first, N'Gola Digital, equips classrooms with computers and brings internet access to communities for the first time. The other, 'Walking with ICT', launched a mobile computer lab that travels cross-country to teach basic computer literacy skills.
Malusi Cwele from South Africa's education provider Impak envisages government playing a major role regarding providing the policy framework to allow edtech to have a positive impact on education. "Most governments are stuck in old curriculum standards and policy that don't encourage learning but rather passim tests. Governments should allow more flexibility in policy guidelines to allow edtech solutions to improve the outcomes for learners and ensure that we adjust the paradigm to learning and teaching practices that prepare children for the world for the future," says Cwele. In Mozambique, for example, the Ministry of Education developed a Technology Plan for Education which involves the integration of mobile phones in pre-service teacher training across the country.
In addition there are increasing efforts by government to equip public sector leaders with the capabilities required to lead edtech interventions. The Global E-Schools and Communities Initiative (GESCI), in partnership with the African Union Commission and the Ministry for Foreign Affairs of Finland ran the first francophone session of the African Leadership in ICT and Knowledge Society course in 2015. Already boasting over 500 alumni, the course targeted mid-to-senior ranking ministry officials from Côte d'Ivoire, Morocco and Senegal.
Schools
The University of Cape Town may have been the first higher education institution on the continent to explore edtech and elearning as a solution to the high costs of tertiary education, huge demand and limited infrastructure, but it is certainly not the only one. In northern Benin, "Medicine Online" will work with 1,000 students from the University of Parakou's Medical Faculty as part of a partnership with World Bank-backed youth initiative "eLearning Benin". Cameroon has two virtual university and the World Bank declared University of Yaounde an African Centre of Excellence in Information and Communication Technologies.
At the regional level, World Links, SchoolNet Africa, and the New Partnership for Africa's Development (NEPAD) e-Schools Initiative were instrumental in developing networks of electronically-supported learning (e earning) practitioners and policy-makers across the AME region. Perhaps one of the most significant projects that emerged from these efforts was the NEPAD e-Schools Demonstration Project, which was a formidable public-private partnership involving the pan African e-Africa Commission and five consortia, each led by a major multinational company. The project rolled out 'end-to-end' ICT solutions, which included personal computer laboratories (PC labs) equipped with curriculum content, teacher training modules and technical support, in six schools per country across sixteen countries in Africa. At the national level, SchoolNet Namibia, Egypt's Smart School Network and the Jordan Education Initiative (JEI) were among the most prominent programmes. At the provincial level, notable initiatives included the Gauteng Online and Khanya projects in South Africa (Farrell and Isaacs, 2007; Farrell et al., 2007). Collectively, all of these initiatives involved significant financial, technological and human-capital investments, and worked to establish a global community of practice whose purpose was to catalyze a paradigm shift toward 'twenty-first century learning' and support the EFA goals at various levels throughout the region's education systems
Startups
Recently, colleagues at Kaino Africa launched their most valuable product in execution of their ideal plan for learning in their home country Uganda.
I and other colleagues at Future-Ready Lab are working to unveil our product for the senior high schools under the Double Track System in Ghana.
Nigerian incubator Co-Creation Hub Nigeria (CcHub) recently launched Abuja-based edtech initiative re: learn. The initiatives is "an open living lab focused on learning and the smart application of technology in schools. It will host programmes such as the Summer of Code, a four-week course aimed at introducing young people to computer programming, which has already launched in Lagos."
Kenya's eLimu has developed a literacy app called Hadithi Hadithi!' The app shares stories, vocabulary and other literacy topics for third grade (or standard 1) in English and Kiswahili in Kenya, and English and Lugbarati in Uganda. Developed in partnership with Aga Khan Foundation, Hadithi Hadithibi! the first Kiswahili literacy app, and the first literacy app designed and developed in East Africa.
Edtech hardware has also taken a leap forward in Kenya with the advent of the BRCK. BRCK is a rugged device, pre-loaded with a library of local content aligned to local curriculum and able to operate with or without internet access. The tablet is designed to withstand power surges and can be charged by solar, car battery, or grid power. To cope with intermittent electricity supply in many African schools, BRCK has 8-hours of battery life in full power mode and can last even longer is low battery mode. BRCKs are delivered to under-resourced and rural schools in "a hardened, water-resistant, lockable case, the Kio Kit consists of 40 ruggedized Kio tablets, headphones and a BRCK."
Mainly used on low-cost mobile phones, Eneza Education makes school lessons and assessments available, to both students and instructors, via SMS, web, and app platforms. Students can access locally aligned tutorials, tips and assessments, as well as a leaderboard. Content is directly aligned with the national curriculum. He for-profit company started in Kenya in 2012, and recently raised $1 million in venture funding from Safaricom's Spark Venture fund. Their vision to make 50 million kids across rural Africa smarter using mobile technology was validated in August 2016 when they passed the 1 million user mark.
Other organizations in the form of NGOs are contributing significantly to this cause.
The current challenge
The Principal-Agent Problem in education
In education, the ultimate users (students and teachers) are very often different to the buyers and decision makers (administrators, government and donors). Problems arise because the solutions that are best for the classroom, are not always the ones being considered or implemented. Teacher needs differ from politicians' agendas and donators' goals, and as a result, solutions that are pushed to schools are not adopted, technology is inefficiently utilized, and education outcomes do not improve.
The typical stakeholders involved in implementing an edtech solution are
: • Payers – the person or entity that pays for the service; often these are governments or foundations
Administrators – responsible for the managing and implementing the solution; often these are district or school managers
Solution Providers – the start-ups, companies and organizations that create and develop the edtech solutions
Users – the actual consumer of the service; often these are the teachers, students and parents
Each stakeholder is solving for different goals and interests. Arguably, the users have the potential to have the highest direct impact on educational outcomes, but have the least political and decision making power in the solution that is developed and chosen. Politicians want a compelling story about how impactful they have been – how they have been effective in bringing exciting and innovative technologies to poor communities. District administrators want to meet their targets – be it graduation rates or standardized test scores – but without increasing costs. Negotiations are often around budgets allocations.
When these goals differ, it's tricky for the solution provider to focus on any one stakeholder. In order to get the solution funded, implemented and adopted, companies often make choices about whose needs they need to satisfy. This compromise, if not checked, falls into the danger of creating a solution that has no impact on educational outcomes.
The Teacher's Proficiency with Technology and motivation
There are very few successful models of edtech in Africa. The problem of effective adoption of edtech products and solution, is not primarily a problem of infrastructure or financing but that of integration into the school system. For example, the Vodafone Foundation and Microsoft have donated a lot of devices (computers, tablets etc.) to schools, but it just isn't being implemented properly.
One of the majors issues lies with the teachers:
The teachers themselves have limited digital literacy, and understanding of how tech can complement and support their teaching, and
The teachers are not motivated to use the new solutions – there is no financial incentive, it is more work, there's no professional development – and all of this translates into poor motivation
Training teachers is not easy either. The costs involved in training a trainer, and then deploying them have proved to be very challenging.
Private sector Investment in African EdTEch has been low
Measuring the costs and return on investment of edtech interventions is difficult due to the lack of systematic analysis of the costs of development, initial implementation, and ongoing implementation of projects. Perhaps, resulting in little documented private investment in education in Africa.
Within sub-Saharan Africa (SSA), the majority of deals have been for US based companies with operations in Africa, or large established private education companies. The startup funding in edtech that is active in Silicon Valley is missing in SSA.
Francophone vs. Anglophone countries
Francophone and Anglophone African countries inherited education systems from Britain and France that were quite different:
The British were interested in containing the costs of their colonies and enlisted the help of mission societies to provide education cheaply. Missions had considerable freedom on how they ran schools, recruited teachers, taught religion, and adjusted teaching contents to local conditions. Overall, the educational system was decentralized. Furthermore, the first grades of primary schools instruction was in the local vernacular, with English as a subject.
In the French system, schools could not operate without government permission. There were strict guidelines regarding teacher qualification and curriculum, and French was the language of instruction. And following the 1905 Law on the Separation between the State and the Churches, the state essentially became the only provider of education. To this day, Francophone Africa education systems are still tied to the French education system.
When considering the introduction of an edtech solution, the education system and infrastructure within the country has a very large impact on how solutions are adopted and implemented. The more mixed and flexible British systems allows edtech companies to easily experiment and innovate new ideas with students and schools, but this flexibility also significantly increases the difficulty of scaling a solution. The more centralized French systems have the potential for rapid adoption and deployment of effective solutions, but this also makes schools less willing (or unable) to experiment, test and innovate – propose solutions if need to.
Content and language:
While the shift from content to platform may be complete in other parts of the world, African learners are still hungry for relevant, local content. Lack of access to reading material and the absence of a strong reading culture are two major ingredients of this toxic mix that reinforce each other. The majority of children in sub-Saharan Africa lack quality resources for both education and recreation. Children from materially deprived communities suffer not only from lack of access to books and reading material – the sparse resources at their disposal are often unsuitable. African literary, educational and cultural content, even when available, is seldom promoted and is therefore undervalued and ignored. Schools in indigenous communities, especially rural and periurban areas, have great difficulty in sourcing appropriate literature for their learners, especially in local languages.
When learners own or have access to mobile phones, they are often older or lower-end handsets with limited functionalities and small screens. This poses a further impediment to mobile learning in the region. This is especially true in poorer communities where people predominantly possess lower-end phones, for which little educationally rich content and few educational applications have been developed.
The Ultimate Opportunities
"The potential of an EdTech ecosystem cannot alone be measured by deal volume, capital, monthly active users or quarterly cash flow. Instead on metrics that center around learner impact. The challenge for 'scaling' in EdTech is not fundamentally about new technology. The change is about people: teachers, faculty members, students, parents and community members alike. Building EdTech ecosystems requires understanding its unique attributes, and scaling not based on the perceived profit opportunity but because it's an opportunity to impact a public good that transforms people's lives." Patrick Brothers Co-Founder, HolonIQ
The region currently needs about 2.7 million teachers and with a fast-growing school-age population this demand will grow by nearly 50 percent in the next decade or so. The Ghanaian Ministry of Education estimates that around 63,000 of the country's primary school teachers and a further 31,000 secondary school teachers remain untrained. The lack of resources and the challenges of reaching teachers in remote and geographically dispersed areas makes this a daunting task, all but impossible to achieve using traditional training methodologies, which are time-and-labor intensive by nature.
The solution, some argue, is to leverage technology to bridge that logistics gap and stretch existing resources to meet the demand. And this is precisely what a project called Train for Tomorrow, which was launched by the Varkey Foundation earlier this year, is aiming to do.
Train for tomorrow is Africa's first interactive distance learning program aimed specifically at teachers. It works by enabling two-way interactions between trainers and teachers in geographically remote and dispersed locations, meaning they can be reached at a much lower cost. Over the next two years it will use the $2 million grant it received from Dubai Cares to train around 5,000 teachers in Ghana.
At the same time, the design of mobile learning interventions for teachers should also take advantage of the individualized, personalized and informal ways in which teachers can use mobile phones for their own learning and for peer support. By focusing initially on informal learning, interventions engage with the simplicity that mobile phones enable and are not hamstrung by the institutional inefficiencies that often exist due to severe capacity constraints. However, it is important to keep in mind that peer support may have its limitations. When designing teacher-training models for integrating mobile phones into education, projects like SEMA in Kenya have experienced some difficulties with the cascade model, which relies on newly trained teachers to support and train their colleagues. It may be worthwhile to consider alternative training approaches that draw on self-directed, self-paced learning models for teacher competency development, which are well-suited for a mobile phone environment.
Blended learning
In 2012, SRI Education evaluated 12 major post-secondary school courseware-related projects funded through the Bill & Melinda Gates Foundation's Postsecondary Success initiative. Looking at 137 different SRI performed a quantitative meta-analysis of student outcomes to estimate the impact of digital courseware on student learning. The table below summarizes some of the key drivers of positive learning outcomes in digital education.
According to the report, course implementations using "individualized pacing had more positive impacts than those with class-based or a mixed form of pacing". Similarly, "courses using a mastery learning approach to individualizing students' learning paths had greater learning impacts than those that allowed learners to choose their own path through the material. In terms of online pedagogy, practice environments (which tended to be associated with mathematics courses) had more positive learning impacts than environments that called on students to collaborate or explore online resources."
Flipping classrooms: smartest Person in the room is the room
David Weinberger, an American technologist, author and senior researcher at the Berkman Center for Internet & Society at Harvard, once wrote "The smartest person in the room isn't the person standing at the front lecturing us, and isn't the collective wisdom of those in the room. The smartest person in the room is the room itself: the network that joins the people and ideas in the room, and connects to those outside of it."
Virtual reality And Augmented reality
In under-resourced classrooms where children are unlikely to be able to leave their villages or towns to explore the world to further their education, Virtual Reality (VR) and Augmented Reality (AR) create opportunities to be present and engage with a number of topics in the curriculum. The interactive element of VR/AR is what makes it interesting – lesson concepts become tangible, because learners are able to engage with, move around, and explore beyond what can be described in a textbook or blackboard. Google Cardboard is an inexpensive mobile VR product that allows anyone with a smartphone, for less than $20, to experience virtual reality. Developers have created fantastic content for Google Cardboard for educational purposes.
Some examples include Discovery VR allows students to explore our world through 360° immersive videos – for example swimming in shark infested shipwrecks. Titans of Space provides a tour of the planets in our solar system in VR, allowing students to zoom in on Saturn and orbit its moons. Near Pod allows students to take a trip to Italy to visit the Leaning Tower of Pisa, or ride the rollercoaster on Santa Monica pier.
The role of Parents engagement in education
Engaging and equipping parents in their households to be able to support their children's education, is an aspect that does not get a lot of attention in Africa. Organizations like Ubongo, produce engaging video and radio content covering maths, literacy and communication. Originally started in Tanzania, they now have 2.8 million weekly viewers, and have started expanding in Kenya. Mind Sprout is a US based mobile product that helps parents with early childhood development, suggesting beneficial activities for kids to help their development.
Innovation needs to come from the local Private sector, Government can take charge of Governance
Innovation needs to come from the private sector; from within the local context of the country. Governments are not good incubators of innovation – they do not have the flexibility and agility that a small startup has. And therefore, strides in edtech innovation must come from the private sector. The challenge is that it is not possible to just copy and paste a solution from the US or Europe. The culture and circumstances are different enough.
This is a lot more difficult than we think it is.
And therefore requires lots of efforts from the private sector in driving this goal up.
EdTech can magnify educators' impact, but not supplant it
Africa need to develop and support the resources necessary to promote technology proficiency and high academic standards by all learners.
Ensure that families and community members have access to technology resources that enable them to be actively engaged in partnerships that encourage high student achievement. • Provide all stakeholders with access to timely and accurate information to assist in streamlining the delivery of instruction and enhancing the efficiency of business operations.
Provide professional development opportunities to empower all staff to use new and emerging technologies that will prepare our students to compete successfully in an ever- changing global economy.
Doing Edtech right will ultimately become the region's responsive form of attraction to the growing demands of its people and other parts of the world.