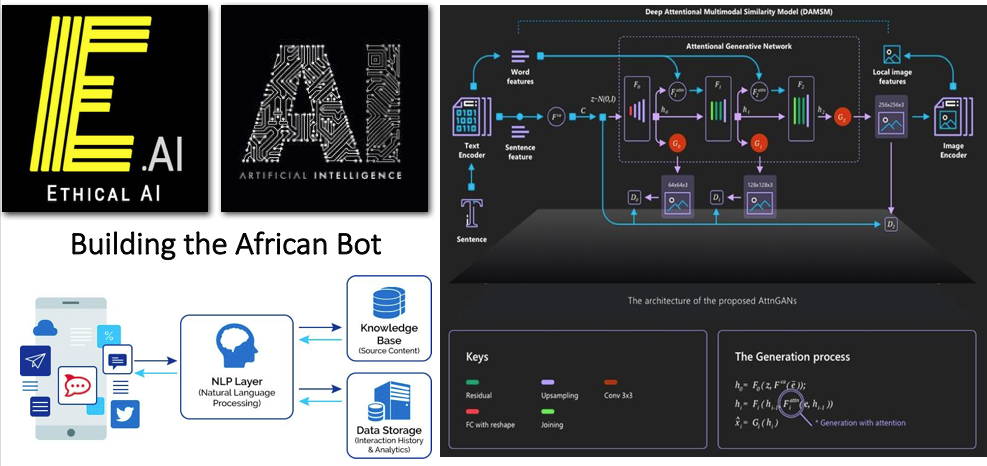 Ethical AI: Building the African Bot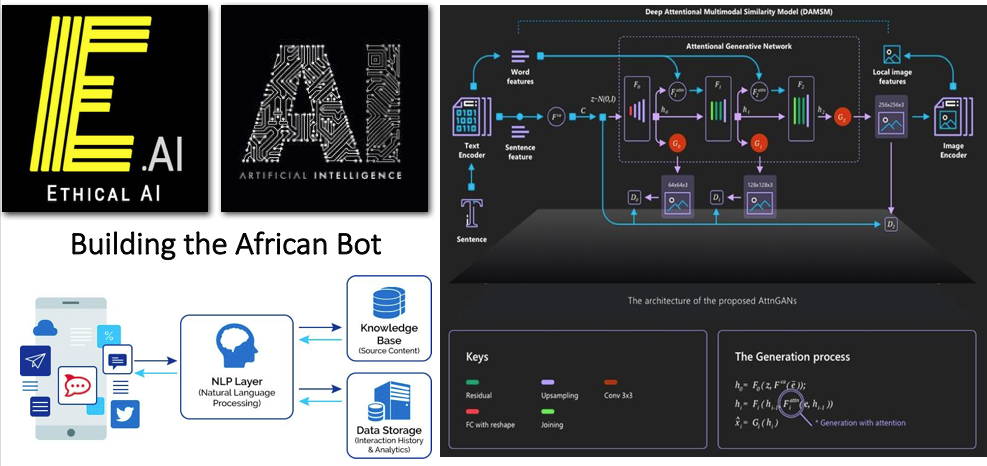 Building the African Bot
How Ethical AI is Harnessing Talents in Setting Up A Research Lab
In the 21st century, every organization has a data. But what makes a great one?
We all know what failure looks like. are invested, teams are formed, time goes by—but nothing comes of it. No one can necessarily say why; it's always someone else's fault. It's harder to tell the difference between a modest success and excellence. Indeed, in data they can they look very similar for perhaps a year. After several years, though, an excellent strategy will yield valuable results of more magnitude.
Artificial intelligence(AI) Technologies are already popping up in many industries and across our daily lives; from driverless cars to smart-home speakers. The AI market is expected to undergo rapid growth, expanding from about $4 billion in 2016 to $169 billion in 2025. This tech potential- which includes everything from machine-learning microchips to smart assistants and smart speakers – has yet been realized, but a handful of companies are already making big moves.
If you're skeptical of AI, there's a growing list of reasons you might want to reconsider your position. Here are some of the best predictions for the artificial intelligence market that should convince any that AI is worth monitoring.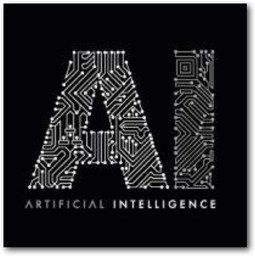 Artificial intelligence won't just change businesses— it will transform the global economy. A PwC reports estimates that artificial intelligence technologies will add $15.7 trillion to the global economy by 2030. China's economy is expected to reap the biggest benefit from AI, with an increase of 26% to its gross domestic product by 2030 while the U.S. could see a 14.5% increase of its GDP.
Marketing hyperbole is increasing confusion around artificial intelligence(AI) resulting in many enterprises missing an important source of innovation and differentiation.
Business leadership tends to misunderstand the application of AI techniques, requiring data and analytic leaders to manage their expectations or risk costly project failures.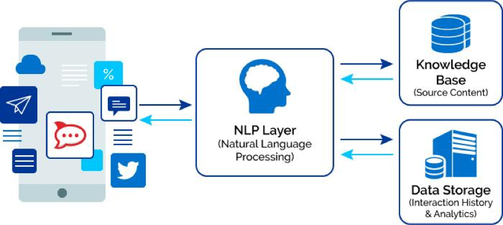 Many organizations implement AI techniques without first identifying potential skills gap, making them difficult to evaluate and eventually to implement.
When Facebook Chief Executive Mark Zuckerberg testified in front of the US Congress, Technology experts quickly realized how poorly informed his questions were. As much as Congress wanted to regulate the tech behemoth, it was clear they had no idea how. Instead, they let him get away with grandiose claims about how AI would solve all the company's problems. Dipayan Ghost, a Research fellow at the Harvard Kennedy School(HKS) is co-directing a new AI policy initiative with Tom Wheeler, a Senior Research Fellow at HKS and the Chairman of the US Federal Communications Commission under Obama.
Founded by HKS's; Shorenstein Center on Media, Politics and Public Policy, the initiative will focus on expanding the legal and academic scholarship around AI ethics and regulation. It will also host a boot camp for US Congress members to help them learn more about the technology. The hope is that with these combined efforts, Congress and other Policymakers will be better equipped to effectively regulate and shepherd the growing impact of AI on society. The competition to develop AI is usually portrayed as a battle among Goliaths—-Amazon, Facebook, Google, Microsoft, Apple, IBM in the US; Baidu, Alibaba, Tencent in China.
These tech companies have started working on AI applications and many have created platforms for AI research, learning and others. Developing AI requires massive amount of data, and it's hard to compete with the millions of terabytes in the hands of the behemoths. That's largely consumer data. Vast amount of proprietary corporate data lie outside the giant's reach.
In the midst of these uncertainties and disadvantages of competing against these companies; there is a call for collective actions from governments and social organizations to work with institutions to develop AI roadmaps for their people. AI will affect everyone and so it is important we do engage in actions that prepare us for the future.
Cofounded in September 2018 by a team of young entrepreneurs and leading AI researchers in KNUST is Ethical AI. Our goal is to pioneer the African AI dream by turning most important AI research into transformative business applications. sWith a renewed mindset and commitment, we believe in becoming the largest privately owned AI R&D Lab in Africa as well as a growing network of specialized business partners.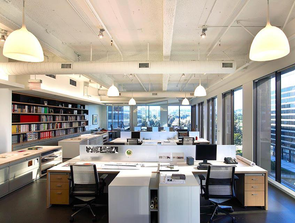 Research is the core of AI application. We can tackle difficult problems from multiple fields and industries that requires us to push the boundaries of what existing science and technology can achieve.
To do so we need to conduct fundamental research to increase human knowledge and apply Research that translates it into tangible impact in our everyday lives. To be successful in this endeavor, we leverage strengths from many areas. With our network, we embody an open and collaborative research culture. We possess talents from the full breadth of the AI spectrum— from deep learning to operations research— and from fields like physics, applied mathematics, computational statistics, biology and neuroscience. We are proud to conclude and perhaps our greatest Strength, our learning-oriented culture ensures that everyone can contribute to advancing our research, no matter their titles and experience.
We are happy for the things we are doing in AI research. The people in the company are ambitious and fast-growing with AI deep in their DNA. We are committed to building solutions that have real-world impacts on Society and across many organizations. We embrace risk where the reward is high, and prioritize continual learning. Our core value is to be bold, creative and impactful. We value equality and work collaboratively.
Our culture is built on autonomy, trust and diversity. We encourage everyone to "act like owners" and to make decisions if they believe it's in the best interest of our organization. We want to empower everyone to bring their best selves to work. We are working to build humane, ethical and explainable AI that will help democratize AI for everyone. Hence making its beneficial and accessible to people.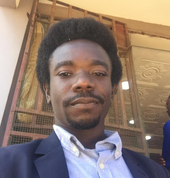 Derek Kweku Degbedzui,
Founder and President
Ethical AI Lab
Email: derekjr560@gmail.com