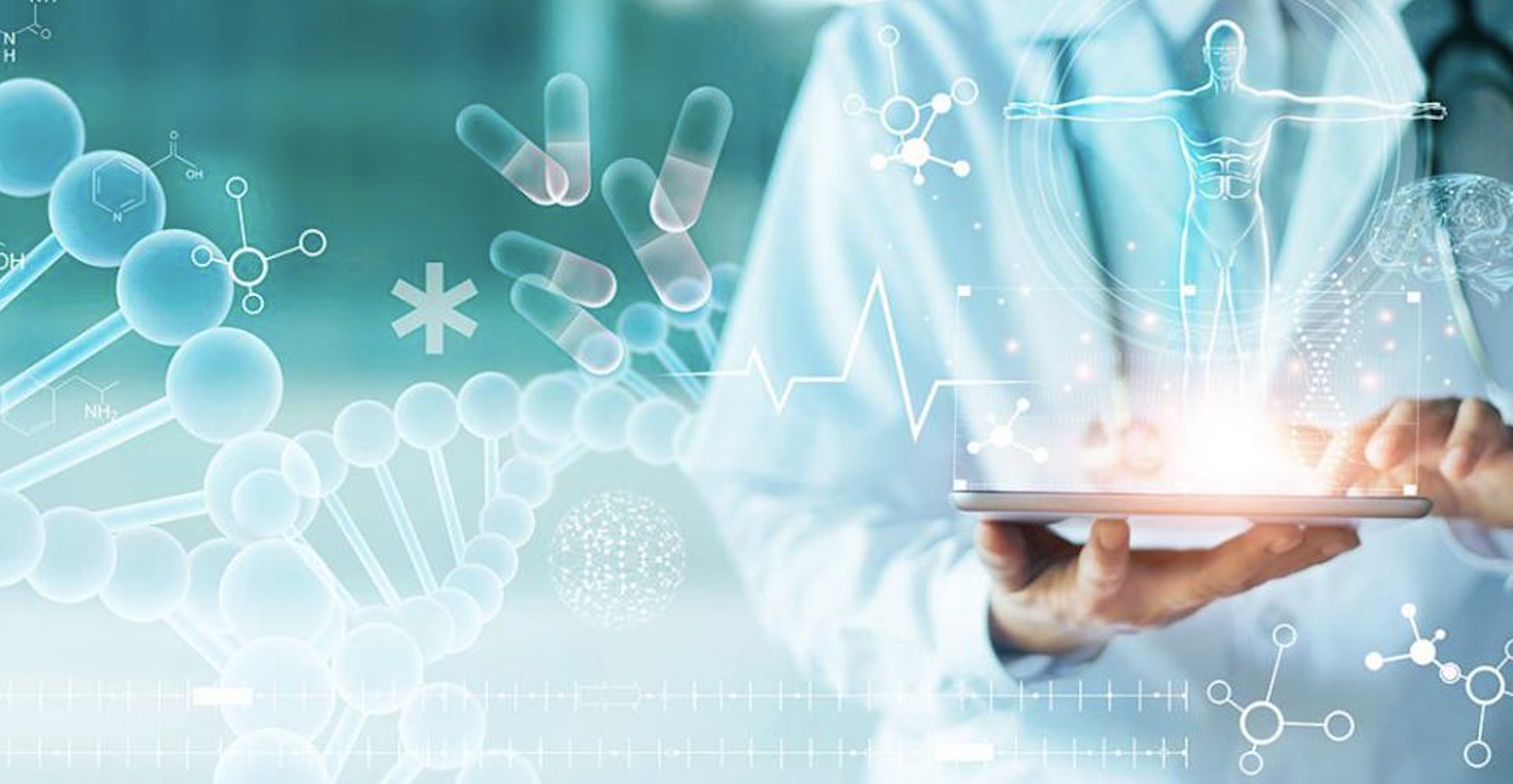 Ultra-personalized AI-enabled Education, Precision Healthcare, and Wellness
Education, Healthcare and Wellness are sectors that I am personally passionate about and would love to see how smart technology and AI-driven technology can help shape a better and more equitable educational and healthy world. In this fifth Democratizing AI article we continue our sense-making journey on the application front to understand how these sectors are getting ultra-personalized and AI-enabled. The article shares some text and audio extracts from Chapter 7, "Ultra-personalized AI-enabled Education, Precision Healthcare, and Wellness" in the book Democratizing Artificial Intelligence to Benefit Everyone: Shaping a Better Future in the Smart Technology Era. The following topics will also be discussed on 7 April 2022 at BiCstreet's "AI World Series" Live event (see more details at the bottom of the article):
24. Transformative AI for Personalized Education
25. AI-powered Personalized Precision Healthcare
26. AI-enabled Ultra-personalized Wellness
Other relevant wellness related articles that demonstrate some specific AI-driven personalized wellness solutions include Vive Teens – Personal Mental Wellness Companion for Teenagers and Ultra-personalized AI-enabled Journey Wellness. Whereas Vive Teens is a personal mental wellness companion that gives teenagers access to human counsellors, a personalized AI-driven chatbot, and world-class content and advice, the Journey Wellness platform focuses more on providing a holistic, pro-active wellness personalized wellness offering for medical aid schemes, members, employees and corporates to help moving from a disease-management model to one that encourages optimum health and disease-avoidance.
(Previous articles that cover other industries and sectors include "AI Revolutionizing Personalized Engagement for Consumer Facing Businesses", "AI-powered Process and Equipment Enhancement across the Industrial World", and "AI-driven Digital Transformation of the Business Enterprise" as well as "AI as Key Exponential Technology in the Smart Technology Era" as further background.)
24. Transformative AI for Personalized Education
With digitization increasingly penetrating the education sector it is becoming ripe for serious transformation and disruption. This is already happening through AI-powered smart technology solutions that will not only help to deliver education, knowledge, and skills in new and creative ways, but enable personalized education at scale with a wide range of beneficiaries across age, socio-economic conditions, and geographical regions. Even though we have seen education technology being used over the last few decades, for the most part our education systems are still run on the "19th Century Factory Model" where a one-size-fits-all solution attempts to educate different kinds of people, motivated by different things, and with varying needs, learning styles and paces of learning.[i] Still, they must learn the same things, in the same way at the same time and are passed or failed based on whether or not they test well and whether their learning style happens to fit into a model that is forced on them.[ii] Of course, before technology and smart technology in particular, there was little other way to ensure the masses had access to education. Resources and teachers were limited and confined to a place and a time. If you struggle to absorb information before 9am, too bad. School starts at 7. If you get testing anxiety, causing you to fail, when you have actually absorbed and understood concepts and information better than A-grade students, too bad. You do not move up a grade. Nelson Mandela emphasized the crucial role that education plays for humanity by saying that "education is the most powerful weapon which you can use to change the world".[iii] It is also clear that AI is not only a key differentiator for educational institutions that adopts it but has the power to become an equalizer in education. AI-driven smart technologies are well suited to assist with achieving key educational objectives, such as personalized learning at scale, mentors for every learner, universal access to global classrooms, developing the essential skills to thrive in the Smart Technology Era, providing education for all, lifelong and life-wide learning, and improving teaching efficiency and effectiveness.[iv]
As AI is enhancing education technology, it helps to understand how the global education technology market is evolving. The size of this market is expected to grow to $285 billion in 2027 at a compound annual growth rate of 18.1% from 2020 to 2027 with North America accounting for a majority share and the Asia-Pacific region having the fastest growth with countries such as China and India being the front runners.[v] The market growth is being stimulated by the accessibility of internet connectivity, the spread of smart devices, a drive towards AI-driven personalized and interactive learning, as well as innovative education technology solutions such as e-books, learning management systems, student information systems, content delivery systems, intelligent tutoring systems, virtual facilitators, smartboards, online courses with accreditation from recognized universities, massive open online courses, and more recently immersive course content via augmented reality and virtual reality. There has been quite a history to revolutionize education with technology, whether expanding access to knowledge via massive open online courses or gamifying instructional materials. Apart from technical issues, the responsible handling of ethical issues about data ownership, privacy, security, and governance will be key to ensure successful deployment of AI-driven edutech solutions. Due to the private and sensitive nature of learner data, edutech solution providers and educational institutions need to ensure that there are tight guarantees of data protection and handling. Given the example set of the successful adoption of AI in so many other sectors, especially consumer facing businesses, along with the application readiness of AI technology with respect to natural language processing and a range of machine learning use cases, there is an increasing awareness pertaining to the advantages of technology integration in the education sector. The adoption of AI is on the rise with educators starting to claim that AI can have a revolutionary authentic impact on the K-12 experience for both students and teachers.[vi] We see this already in the global AI segment of the education market that is highly fragmented with a large number of global and regional players being joined by a multitude of smart technology driven education companies that see this as a massive business opportunity for delivering cloud and on-premise smart technology based solutions to K–12 education, higher education, academic research, and also corporate training. Some of these major multinational corporations or more established education-focused companies include Google, IBM, Microsoft, Pearson, Nuance Communications, Blackboard, Amazon Web Services, Jenzabar, Cognii, and Carnegie Learning. These companies have aggressive strategies to increase their footprint in the market through partnerships, acquisitions, and product launches. There are also a number of unicorn EdTech startups in especially China, India and the US that are starting to make their mark such as YuanFudao and Zuoyebang with tutoring and VIPKid with language in China, ByJu's with tutoring and Unacademy with test preparation in India, and Coursera and Udemy with massive open online courses and Udacity with proprietary online courses in the US.[vii]
According to a P&S Intelligence market research report, the global AI share in the education market is expected to reach $25.7 billion in 2030, implying a compound annual growth rate of 32.9% from 2020 to 2030.[viii] Some specific machine learning driven applications expected to help drive this growth involve automated grading systems, personalized student assignments, automated administrative tasks and decision-making support, as well as natural language processing used for intelligent virtual assistants, processing of text and speech data in discussions or portals, and assisting with writing assignment assessments and analysis. With AI-enabled learning, learner engagement can be enhanced, course content can be scheduled and delivered in an automated fashion, the learning and development team can focus more on higher quality learning content and return on learning and development investment can be improved with more effective and personalized learning outcomes. AI can also specifically add value in enhancing the learning process via the use of smart instructional content, longitudinal student data and human engagement, predictive analytics that identifies a learner's academic strengths and weaknesses, prescriptive and content analytics capabilities, recommending behavior and content for learners aligned to their individual skills needs and learning styles, helping learners to improve retention, mining the growing library of education content, content filtering and summarization, and a machine learning system that triggers if the learner has serious learning and/or other behavioral issues that requires specialist interventions. Additionally, as AI technology improves further with respect to especially natural language understanding and semantic understanding, we can expect more impactful AI-driven personalized learning, intelligent learning assistants and advisors, automatically grading more creative work such as essays and presentations, learning analytics, smarter content, automatic content generation, intelligent tutors and virtual mentors, virtual facilitators and learning environments, new learning pathways, real-time identification of where courses need to improve, altering how we interact with and find information, finding and addressing gaps in learning and teaching, making trial-and-error learning less intimidating, as well as changing the role of teachers, where students learn, who teaches them, and how they acquire 21st century skills such as critical thinking and problem solving and get better lifelong and life-wide learning support.
Though quality education will typically require active engagement by human teachers, AI promises to restructure and enhance education at all levels, especially by providing personalization at scale and addressing the limitations of measuring academic achievement and abilities, conventional classroom teaching, and traditional testing systems. AI applications in education can result in learning activities that are adaptable and customized to each individual and avoid leaving slower learners behind or frustrating faster learners. With personalized digital learning platforms, courses and learning material can be presented at scale and customized to ensure that students can maximize their learning experience and potential by learning at their own pace with consideration of their current knowledge and skill levels, learning preferences, individual progress, make the learning experience as enjoyable and stimulating as possible, and provide personalized motivational assistance, support, feedback, and recommendations. Personalized learning enables continuous differentiated and individualized learning which effectively replaces the traditional stop-and-test learning model and delivers the right content at the right time in the most optimal way to each learner. AI-driven adaptive personalized learning can provide in-depth insights into a learner's performance, cognitive ability, attitude, perseverance, confidence, and mindset by identifying successful learning indicators for each learner, uses computer vision to for example track eye and mouse movements, analyzes sentiment using natural language processing, and monitors learning dynamics such as the amount of time a learner needs to answer a question, the number of times a question was attempted before getting it right, and the number of times a learner pauses during a teaching lesson. Although coaching and assessing require specific skills, such as communication, emotional intelligence, and creativity, AI solutions can support these activities through recognizing learning patterns, the affective states of learners, their attitude towards learning, and other real-time insights using data from digital interactions, attention tracking, facial expressions, and group interactions and dynamics. An AI-based learning assistant should provide personalized coaching throughout the learning journey, factoring in all available learner data, including the student's learning goals and interests, their current level of knowledge and their past learning experiences. Some of the enabling technologies include data collection, innovative data management, data mining, and pattern recognition via predictive analytics and natural language processing systems. Learning analytics is key for adaptive learning environments to improve learner support and performance. An AI-based learning assistant typically ascribes to a personalized learning framework with algorithms that process the knowledge represented in a domain model, a pedagogy model, and a learner model; a learner interface with content adapted to the needs and capabilities of the individual learner and capturing of the learner's data such as interactions, achievements, and emotions; as well as data analysis and predictive analytics on all available structured and unstructured learner data. Such a learning assistant can also empower learners with the ability to have some insights into their behavioral and cognitive preferences, a sense of how and where they learn best, how conclusions are being reached, how to control their own learning tempo, and even how to configure the learning assistant to help them navigate their learning experiences. A University of Texas research paper presents an open and interactive cloud-based learning platform called Cloud-eLab that allows learners to control the whole learning process at their own pace and supports education applications scenarios such as unfolding deep and wide learning as well as cognitive and adaptation learning concepts. The AI thinking framework is based on cognitive and adaptation, as opposed to just procedural thinking, to automatically learn deep and wide rules and semantics from experiments and has been successfully used in a variety of machine learning courses in practice.[ix]
(For more on this, read the paperback or e-book, or listen to the audiobook or podcast – see jacquesludik.com)
The Fourth Education Revolution
In The Fourth Education Revolution, Anthony Seldon asks if AI will liberate or infantilize humanity.[i] He calls Education the Cinderella of the AI story when compared to how AI is being applied in other sectors, but that is clearly about to change. The previous educational revolutions that started with learning within family units and tribes and followed by the coming of schools and universities when education was slowly being institutionalized to the printing and secularization of education for the masses about five hundred years ago, are now followed by AI-enabled education that is ushering in the fourth education revolution. Anthony further summarizes how AI is addressing the traditional limitations of the factory model of education through social mobility where quality of teaching is more democratized via personalized adaptive one-to-one learning and class sizes are less of a factor, learning by stage and not age, the freeing up of teacher's time with AI assisting with routine tasks, enriching and broadening the range of human intelligence and potential, and focusing more on individualization and uniqueness instead of homogenization which is an unintended by-product of the factory model. Other smart technology related benefits highlighted include making learning more enjoyable and challenging, ensuring the potential continuity of teachers via a personalized digital teacher through the school journey or even life, an enhanced preparation for the world of work, encouraging lifelong learning, and the increasing stimulation for teachers by reducing repetitive and routine tasks and letting them focus on more creative, strategic and human-centric aspects and inspiring students with learning and living better lives. Although the opportunities with AI-enabled education are immense with lifelong value, the depth of learning, quality of life (instead of quantity), and addressing the democratic shortfall, there are also clear risks being introduced which need to be addressed. These include that education can become narrower and more specialized at an earlier age, the loss of social contact, teachers losing control over their students (especially younger learners where it is more needed), de-professionalization of the teacher role, the potential increase in social immobility with the most advanced forms of AI only available to those that can afford that (which goes against democratizing AI-enabled education), infantilization of students, risk of AI controlling large parts of human knowledge, risk of boredom, unhealthy lifestyles and an increase in mental health issues, privacy and ethical concerns, and a potential erosion of values.[ii]
In discussing the future of AI in schools, Anthony highlights some innovative schools in the US and India which includes the AltSchools where students can organize their own learning in consultation with teachers, the Summit public schools that focuses on personalized learning, the School of One that allows each learner to use an individualized adaptive learning system to learn at their own pace, Khan Lab School (an allied development of Khan Academy and its online tutorials) that allow each student to pursue their own learning objectives on a personalized learning platform, and the Riverbend School in India that focuses on developing personal fulfilment and happiness of its students within innovative village-like physical surroundings that support learning using state-of-the-art smart technology. I specifically like his vision for smart schools of the future that are smaller in size and rooted in local communities and aims to fully develop a student's aptitudes using personalized AI-driven learning software with individualized learning plans, supported by both human and AI-powered teaching assistants, encourages arts, physical activity and quiet reflection, and embraces an educational philosophy that promotes wellbeing, creativity, curiosity, blossoming, and formation of individual character. This is also in line with the massive transformative purpose for humanity and associated goals that I'm proposing later in this book. It is also clear that universities of the future will be completely transformed by AI-driven digitization, the evolutions and better understanding of learning and the brain, and the impact of AI and automation on jobs. Universities will need to ensure that twenty first century skills such as creativity, social intelligence, ethics and moral choice and dexterity also get proper attention. It also needs to address problems such as affordability, maintaining quality education, teaching quality and student demands, lifelong education, being sidestepped by employers offering in-service education, maintaining internationalism, and declining mental health.[iii] Anthony Seldon also segmented the types of universities of the future into global (driven by the elite universities across the world), national, regional, local, professional (more focused on professions and services), and digital (ones with no physical presence). Going forward we are likely to see the traditional lectures disappear, more virtual university collaboration, and virtual degrees or even nanodegrees (as we have seen from Udacity)[iv]. Another interesting development is the introduction of the "Woolf University" that makes use of blockchain technology to reliably record academic credits and regulate contracts and payments and allows students to choose their professor and study personalized courses in online fashion with faculty trained at some of the world's leading institutions.[v] Smart universities of the future will likely rely heavily on AI-powered teaching and learning, be more interdisciplinary in nature from both learning and research perspective, cater for all ages from a lifelong and life-wide learning perspective, focus more on twenty first century skills, be more relevant with respect to understanding and studying real human and global concerns, and have a strong emphasis on creativity, curiosity, positive health, wellbeing, and nurturing the mind and body.
(For more on this, read the paperback or e-book, or listen to the audiobook or podcast – see jacquesludik.com)
25. AI-powered Personalized Precision Healthcare
It is clear that AI's impact on the healthcare industry has enormous potential. AI-infused healthcare digitization and instrumentation makes it possible to draw inferences, get insights and recognize patterns in massive volumes of patient histories, electronic health records, healthcare device data, medical images, epidemiological statistical data, and other healthcare related data. This capability not only helps healthcare providers to better monitor or diagnose patients remotely, improve their diagnosis, tailor personalized treatments, and develop precision medicine solutions, but also to reduce costs with respect to chronic diseases which account for a large share of healthcare budgets. AI can also assist to better forecast and understand the spread of diseases, its distribution, as well as the factors and patterns of disease and health conditions in specified populations. Some of the key trends identified in Accenture's Digital Health Technology Vision 2020 report includes the use of smart technologies such as AI, smart devices, and robots, as well as digital patient experience and innovation. According to their survey, 85% of health executives have the opinion that technology has become an inseparable part of life and human experience, whereas 70% of global consumers concur and expect it to have a prominent impact on their lives over the next three years.[i] In another study, most healthcare consumers seem six to seven times more positive about AI's beneficial impact on society and their personal lives.[ii] Not only is AI-powered applications increasing access to care, but there is also an overall expectation that healthcare consumers want to have a personalized digital experience and be able to choose their own healthcare journey. They are also concerned about data privacy, security, how their data is being used and commercial tracking of data that is linked to their behaviors, interests, locations, and online activities. When data is compromised, healthcare organizations and companies are not only losing money (every healthcare record that is breached costs approximately $355), but also lose the trust of the consumer.[iii] Almost 70% of healthcare organizations are piloting or adopting AI and also working on contextualized collaborative use cases for a blended workforce with human and AI elements. As there is a rising imbalance between patients and the healthcare workforce, AI can help to address the unmet clinical demand over the period until 2026, which has been estimated to be at least 20%.[iv] In a separate study published by Otum, the health services arm of UnitedHealth Group, it was find that half of healthcare organizations expect AI to deliver positive return on investment within three years of deployment. [v] Most health executives also believe that the stakes for innovation are very high with some disruptive scientific advancements, maturing digital technology being accessible and commoditized, and smart technologies such as AI, blockchain, augmented and virtual reality and quantum computing becoming available for use. As healthcare is also a highly regulated industry, having access to the appropriate data sets which is key for AI deployment can also hamper the speed at which healthcare companies can experiment with AI-driven solutions. That said, there are also exceptional opportunities to innovate with AI-driven scalable platform business models similar to what we have seen in other consumer-facing business sectors, where for example significant value can be unlocked from healthcare and other related data to improve healthcare outcomes and smart technology used to mediate between multiple parties even if the assets such as healthcare professionals and hospitals are not owned by the health system. For healthcare providers to realize this potential, they need to digitize their operations, ensure rapid access to all available internal and external data, invest in smart technology expertise and computing and data infrastructure, and make substantial changes to how they do business.
The McKinsey Global Institute estimates that in the US alone AI-powered solutions can potentially save $300 billion a year in health care service cost.[vi] They also reported that AI-driven preventive care and the decrease of non-elective hospital admissions in the UK can save £3.3 billion per year. One way of saving costs is for healthcare providers to offer AI-driven preventative care solutions that incorporate forecasting and analysis of the spread of diseases and the identification of high-risk patient groups to help hospital administrators optimize inventory levels, set budgets, improve the allocation and scheduling of staff, and get better reimbursement rates for insurance. According to Grand Review Research, the global AI in healthcare market size is expected to reach approximately $31 billion by 2025 (growing at a compound annual growth rate of 41.5%) and driven by an increased demand to reduce healthcare costs, a proliferation of health-related sensors and devices, a significant increase in AI-driven applications, a reduction in hardware costs and improvement in computing power, and an increase in the adoption of precision medicine.[vii] Markets and Markets are slightly more bullish and projects $45 billion in 2026 from a base of approximately $5 billion in 2020 with apart from the mentioned major market growth factors, also emphasizes the increasing volume of healthcare data, the growth in cross-industry collaborations and partnerships, the increasing imbalance between healthcare workforce and consumers, and the use of AI to assist pharmaceutical and biotechnology companies to fast track vaccine and drug development processes for the COVID-19 pandemic.[viii] Some of the specific applications include AI-driven healthcare informatics solutions, medical imaging, disease diagnostics and treatment, drug discovery, and healthcare monitoring solutions. Goldman Sachs Global Investment Research estimates that the use of AI can significantly enhance and reduce the risk in the drug discovery and development process in a substantial way by increasing efficiencies worth more than $28bn per year globally and removing $26bn per year in costs.[ix] In the same report they claim that reducing the risk of expensive phase 3 trials by 50% could generate billions of dollars in savings and returns on the more than $90 billion that are currently being spent in research and development across some of the largest pharmaceutical companies in the world. Research and Markets reported that the global electronic health records market is forecasted to grow from approximately $30 billion in 2020 to an estimated $40 billion by 2025, driven by smart technology based healthcare solutions, the increasing demand for centralization and streamlining of electronic healthcare systems, the growth in government funding and expenditure for the development of healthcare information technology solutions, and an increasing awareness about the use and importance of electronic health records.[x] The McKinsey Global Institute estimates that AI-enabled healthcare-related operational efficiencies could represent up to 2% of GDP savings in developed countries and that AI-driven productivity for registered nurses can be improved by 40-50% when supported by AI software.[xi]
In another AI in Healthcare report by Accenture, AI is described as healthcare's new nervous system or operating system with the market expected to grow to almost $7 billion in 2021 and AI applications contributing to potential annual cost savings of $150 billion by 2026 in the US healthcare industry alone.[xii] Some of the top AI applications that they list that contribute to these savings include robot-assisted surgery, virtual nursing assistants, administrative workflow assistance, fraud detection, dosage error reduction, connected machines, clinical trial participant identifier, preliminary diagnosis, automated image diagnosis, and cybersecurity. AI-driven healthcare solutions can add significant value in the form of diagnostic tools that can quickly identify diseases with greater accuracy using historical medical data and patient records, enhanced treatment plans, and improved health insurance. By enriching electronic health records further with real-time data from mobile and health-related devices, AI solutions can be developed to better monitor a patient's health remotely and proactively detect possible diseases. Medical professionals are seeing how AI solutions can be reliable and helpful in areas such as robotic surgery for routine steps in simple procedures like laser eye surgery and hair transplants; image analysis to help them examine X-rays, retina scans, and other images; autonomous diagnostic devices that conduct simple medical tests without human assistance; genetic analysis to draw insights from genome scans; pathology to analyze biopsy samples; clinical decision support in hospitals to predict septic shock; virtual nursing applications can check on patients between office visits and provide automatic alerts to physicians; medical administration applications that increase efficiency in tasks like billing and insurance claims; virtual interactive agents can help to improve patient experience and waiting time by for example handling registration and automatic referral to appropriate healthcare professionals; and mental health applications to monitor depression by mining mobile phone and social media data.[xiii] Other AI applications include reducing hospitalization and treatment costs through insights from population health analysis and anomaly detection on clinical and medical claims data. Healthcare costs can also be significantly reduced by mining patients' medical histories as well as environmental and lifestyle factors to identify people at risk of an illness and steer them to proactive preventive care programs to manage their wellness better. The same holds for patients with chronic lifestyle diseases that can be better managed through personalized AI-driven chronic disease managed care solutions that involve personalized treatment plans to improve therapy efficiency by customizing treatment to specific patients' needs and medical conditions. These types of solutions also help to forecast patient behavior and disease likelihoods which in turn can also help to optimize hospital and clinical operations, inventory, and staffing schedules.
Some of the major companies in the AI and healthcare market includes especially those from the United States such as IBM, General Electric, Johnson & Johnson, Google, Microsoft, AWS, General Vision, NVIDIA, and Medtronic, whereas some examples from Europe include Siemens and Koninklijke Philips N.V. There has also been an increase in cross-industry collaborations such as Microsoft's partnership with Apollo Hospitals in India to focus on predicting cardiac diseases risk and treatment planning. Other examples include GNS Healthcare's partnership with Alliance and Amgen for clinical trials in oncology (to improve treatment responses in metastatic colorectal cancer) and IBM Watson for clinical trial matching that are used by the Mayo Clinic in lung, breast, and gastrointestinal cancer clinical trials.
(For more on this, read the paperback or e-book, or listen to the audiobook or podcast – see jacquesludik.com)
26. AI-enabled Ultra-personalized Wellness
As people are being more instrumented and more data becomes available, another massive growth area for AI in health is set-up to be in ultra-personalized wellness and prevention of unwellness. Health wellness refers to a state of complete physical, mental and social wellbeing or being in a state of good health from a mind, body, and spirit perspective where this is pursued as an active lifestyle goal and not just the absence of sickness.[i] As we grow our global population size, get more connected and accumulate massive volumes of information, knowledge, and material abundance, we find ourselves in an awkward, complex and arduous situation that not only presents us with significant challenges from a climate, resource, and geopolitical perspective, but specifically also major socioeconomic, health, and wellness problems. Globally we are faced with an increasing unwell workforce of 3.2 billion people that apart from the significant impact on our global economy due to loss productivity and medical expenses in the order of 10-15% of the global economic output, have direct implications on an individual level where more people are growing older, suffer from chronic lifestyle diseases, struggle financially, and feel more stressed and unhappy.[ii] The Global Wellness Institute estimates that in the US alone the costs of chronic disease, mental health, stress, employee withdrawal, and job-related injuries and sickness are more than 12% of the US global domestic product which amounts to $2.2 trillion per annum.[iii] In parallel to this we also have more people in fast growing urban settings that are becoming health-conscious and spending money to improve their wellness. This all sets the scene for a fast growing global wellness economy currently estimated to be approximately $4.5 trillion in market size and includes personal care, beauty and anti-aging ($1 trillion); physical activity ($828 billion); healthy eating, nutrition and weight loss ($702 billion); wellness tourism ($639 billion); preventive and personalized medicine and public health ($575 billion), and other sizable markets such as traditional and complementary medicine, workplace wellness, health spas, and wellness real estate.[iv] We also see that the health and wellness markets are becoming less fragmented and more interconnected to offer health wellness solutions and experiences in the places where people live, work, play and travel. Research and Markets projects the global health and wellness market to grow at a compound annual growth rate of around 4% during 2020 to 2025.[v] Some of the prominent companies in the global wellness economy includes Amway, Bayer, Brunswick Corporation, Danone, David Lloyd Leisure, Fitness First, Herbalife Nutrition, Holland & Barrett, LA Fitness, L'Oréal, Nestle, Procter & Gamble, Unilever, Virgin Active, and Vitabiotics. Most of these and other similar companies also have various AI-powered initiatives such Amway's e-commerce platform that makes use of machine learning to improve its online sales as well as a chatbot to improve online communication between consumers and representatives of their nutrition, beauty, personal care and home products and provide information through social media channels on a 24/7 basis.[vi] Bayer is for example applying AI across its business in a number of initiatives from disease prediction to advance patient care, making use of a federated learning approach to access data it doesn't own to identify promising drug compounds and help spot a rare gene mutation, and also collaborating with various partners such as Exscientia to leverage AI in cardiovascular and oncology drug discovery use cases.[vii] Bayer has also invested in a number of digital health and AI start-ups in the health and wellness space.[viii] Danone, with its 'One Planet. One Health' vision that links human health and the planet's across its entire value chain, has partnered with Microsoft on an AI Factory for Agrifood to support start-ups specializing in the application of AI to innovate in the areas of serving regenerative agriculture, sustainable food, waste minimization, and optimization of supply chains.[ix] Herbalife Nutrition uses AI to improve their customer experience through the use of a voice of customer service and intelligent personal assistants that for example provides information and addresses questions about their products such as the ingredients and nutritional value of their Formula 1 meal replacement protein shake.[x] Nestle, as the world's largest food company with a stated goal of wanting to be a recognized leader in nutrition health and wellness, has embraced the wellness market by embarking on a health program that uses AI, DNA testing, and social media shares to create personalized diet plans targeting health-conscious consumers.[xi] L'Oréal, as the world's largest cosmetics company, has recently launched an AI-powered at-home system called Perso that provides personalized skin care solutions by assessing the user's complexion and local environment conditions, getting the user's input on personal skincare concerns and product preferences, dispensing a single dose of a personalized blend of product such as moisturizer, under-eye cream or serum, and also alerting users to the best working formulas working best for them and automatically adapting its formulas.[xii] Procter & Gamble, a multinational consumer goods corporation that also specializes in personal health, care and hygiene products, has recently partnered with Google to use their AI, cloud and data analytics to enable more personalized experiences for consumers in a trusted environment.[xiii] Some examples of Procter & Gamble's AI-infused products include Olay's new Skin Advisor platform, which uses AI to offer users personal skincare consultations and advice, the Oral-B Genius X toothbrush that offers personalized feedback on brushing techniques, and Lumi by Pampers that provides insights and emerging patterns whilst monitoring a baby's sleep routine.[xiv] AI is also revolutionizing the fitness industry by making fitness machines, wearables, gadgets, and mobile applications smarter. The applications include for example fitness and diet planning mobile applications, wristbands, footwear, and smart assistants for gyms and health clubs. Aaptiv Coach is an AI-enabled health and fitness coach that offers personalized lifestyle and fitness plans on a daily and weekly basis based on a user's eating habits, present fitness levels, and future fitness goals to stay fit, lose weight, build strength, get faster or reduce stress.[xv] FitnessAI automatically generates personalized workouts where AI is used to optimize sets, reps, and weight for each exercise, track progress over time and generate insights.[xvi] LIFTR is an experimental virtual personal fitness trainer powered by AI and computer vision that gives real-time feedback as a person does specific exercises to practice safe and proper form.[xvii] As part of their digital therapeutics solutions especially aimed at chronic obstructive pulmonary disease and musculoskeletal conditions, Kaia Health uses AI to monitor and analyze human movement to provide real-time instructions as well as feedback via a smartphone.[xviii] Zenia provides an AI-based personal yoga assistant that analyzes the body movements, sets accurate posture during an asana, monitors progress, and provides real-time tracking and feedback on its users' asana performance.[xix]
Key factors in driving the growth of the health wellness market includes the growing pervasiveness of chronic lifestyle diseases, longer lifespans, and increase in stress levels, unhappiness, and mental health issues such as anxiety and depression. These factors are amongst other things caused by an inactive lifestyle, frantic schedules, and busy lives where we see a significant increase in chronic conditions. In fact, unhealthy lifestyle behavior and risks such as poor diet, physical inactivity, smoking, lack of health screening, poor stress management, insufficient sleep, and excessive alcohol consumption drive 15 chronic conditions that account for 80% of the total costs for all chronic illnesses worldwide.[xx] Some of the top chronic conditions include diabetes, coronary artery disease, hypertension, back pain, obesity, cancer, asthma, arthritis, allergies, sinusitis, depression, congestive heart failure, lung disease, kidney disease and high cholesterol. These chronic diseases not only lead to individuals not living optimally, but also have a major impact on business leading to increased absenteeism, increased staff turn-over, lower productivity, increased disability, increased healthcare cost and a negative effect on company culture. This has encouraged many people across the globe to integrate wellness into their daily lives by adopting various healthcare and recreational physical activities such as fitness, sports, active recreation, and mindful movement, as well as meditation, yoga, and going to mineral spas and on wellness vacations. Health spas make for example use of specialized therapeutic waters to treat a range of spinal column conditions, cardiovascular diseases, bronchitis, circulation disorders, asthma, and rheumatism. With wearable devices and sensors, health-related data can be sent to smartphones and wellness apps to monitor various aspects of a person's health such as activity levels, heart rate, blood pressure, blood sugar levels, oxygenation, and sleep patterns as well as facilitating proactive actions such as dispensing insulin when necessary or making recommendations with respect to lifestyle behavior changes to improve well-being. Over the last few years we have seen a significant growth in the emerging wearable technology and devices market that includes smartwatches, sports and fitness trackers, electronic skin patches, smart glasses and head-mounted displays, smart pillows to track sleep quality and patterns, wearable health alert and monitoring devices, non-invasive and minimally-invasive continuous glucose monitoring sensors, electrocardiogram sensors to measure electrical signals in your heart to determine the rate and strength of heartbeat, photoplethysmogram sensors to detect blood volume changes, wearable temperature monitoring, hydration sensors, wearable sweat sensors, smart contact lenses, medical hearables, smart footwear, smart clothing, cosmetics patches, stretchable artificial skin, wearable exoskeletons, pregnancy and newborn monitoring, wearable drug delivery, and even smart wound care. With this type of instrumentation that is generating a continuous stream of exponentially growing health wellness related data, AI is poised to have a transformative impact across the health and wellness sector.
Apart from helping healthcare and wellness providers to be more effective, AI can help to democratize personalized care by empowering people to manage their own wellness and healthcare, assisting them to keep themselves well and lead healthier lifestyles, capturing and analyzing their health and wellness data, predicting the impact of their current lifestyle choices, simulating their future health state based on current state and historical patterns, and generating tailored recommendations within their own context and circumstances. AI can specifically enable deeper levels of personalization with respect to an individual's health and wellness condition and managing physical activities, exercise, nutrition, weight, sleep, and stress levels. These ultra-personalized digital wellness solutions can be offered in tandem with services provided by wellness and healthcare professionals such as physicians, nurses, biokineticists, trainers, dietitians, and nutritionists to enhance and meet the demand for these services. By enabling dynamic personalization these AI-driven systems can nudge and guide people to achieve their individual health and wellness goals within their personal circumstances and context. From a nutritional perspective, it can for example simplify their healthy-eating routines, automatically capture detailed food intake and analyze the nutritional composition, provide insights into the impact of specific food intake on overall wellness over time, help to understand the impact of blood sugar levels as a result of eating various foods, report on nutritional intake patterns and trends, generate real-time instructions and even modifications for the current meal, detect over indulgence or unhealthy eating and suggest an appropriate diet plan to help with detoxification, and provide recommendations, nudging and notifications to keep people on track with respect to healthy eating. By allowing a dietitian or nutritionist to have access to these data and insights, further in-depth coaching tips and advice can be provided to help guide future meals. It is clear that scalable AI-enabled ultra-personalized wellness services that are relevant, dynamic, engaging, fast, consistent and interacting with people in real-time, can add real value, make a difference and help people achieve their health and wellness goals. As with any medical advice, it is also very important that solutions should preferably and as far as possible always have scientific evidence supporting claims made about health benefits, advice, recommendations or interventions.
(For more on this, read the paperback or e-book, or listen to the audiobook or podcast – see jacquesludik.com)
BicStreet
This Democratizing AI Newsletter coincides with the launch of BiCstreet's "AI World Series" Live event, which kicked off both virtually and in-person (limited) from 10 March 2022, where Democratizing AI to Benefit Everyone is discussed in more detail over a 10-week AI World Series programme. The event is an excellent opportunity for companies, startups, governments, organisations and white collar professionals all over the world, to understand why Artificial Intelligence is critical towards strategic growth for any department or genre. (To book your tickets to this global event click the link below and enter this Coupon Code to get 5% Discount: Enter Coupon Code: JACQUES001 (Purchase Tickets here: https://www.BiCflix.com; See the 10 Weekly Program here: https://www.BiCstreet.com)).
Background LinkedIn Articles on Democratizing Artificial Intelligence
AI as Key Exponential Technology in the Smart Technology Era
AI-driven Digital Transformation of the Business Enterprise
AI Revolutionizing Personalized Engagement for Consumer Facing Businesses
AI-powered Process and Equipment Enhancement across the Industrial World
Audiobook "Democratizing AI to Benefit Everyone" available world-wide
Launching the Jacques Ludik Podcast and YouTube Channels – Democratizing AI To Benefit Everyone
The audio book version of "Democratizing Artificial Intelligence to Benefit Everyone" is also available via major audio book market place world-wide. See details on my website as well as below. You can also listen to audio content of this book on the Jacques Ludik YouTube Channel or Jacques Ludik Podcasts. This release is in follow-up to the e-book (Kindle) and paperback version of the book that was released earlier this year on Amazon with some further updates recently.
For some background, see also the following introductory articles Democratizing AI to Benefit Everyone and AI Perspectives, Democratizing Human-centric AI in Africa, and Acknowledgements – Democratizing AI to Benefit Everyone (as well as United Nations & Democratizing AI to Benefit Everyone; World Economic Forum and Democratizing AI to Benefit Everyone; OECD and Democratizing AI to Benefit Everyone; AI for Good and Democratizing AI to Benefit Everyone).
For further details, see jacquesludik.com.
References
Transformative AI for Personalized Education
[i] Kai-Fu Lee, AI Superpowers: China, Silicon Valley, and the New World Order.
[ii] Kai-Fu Lee, AI Superpowers: China, Silicon Valley, and the New World Order.
[iii] https://blog.usaid.gov/2013/04/education-the-most-powerful-weapon/
[iv] https://www.semanticscholar.org/paper/AI-Grand-Challenges-for-Education-Woolf-Lane/d0bcefbdd145ae02890742010d187eda1619f685?p2df
[v] https://www.prnewswire.com/news-releases/education-technology-market-size-worth-285-2-billion-by-2027-grand-view-research-inc-301095941.html
[vi] https://edtechmagazine.com/k12/article/2019/08/artificial-intelligence-authentic-impact-how-educational-ai-making-grade-perfcon
[vii] https://www.holoniq.com/edtech-unicorns/
[viii] https://www.globenewswire.com/news-release/2020/02/26/1990599/0/en/AI-in-Education-Market-is-Poised-to-Post-25-7-Billion-Revenue-by-2030-P-S-Intelligence.html
[ix] https://www.researchgate.net/publication/323378817_AI_Thinking_for_Cloud_Education_Platform_with_Personalized_Learning
[i] Anthony Seldon, The Fourth Education Revolution, The University of Buckingham Press, 2018.
[ii] Anthony Seldon, The Fourth Education Revolution, Chapter 9. The University of Buckingham Press, 2018.
[iii] Anthony Seldon, The Fourth Education Revolution, Chapter 8. The University of Buckingham Press, 2018.
AI-powered Personalized Precision Healthcare
[i] https://www.accenture.com/_acnmedia/PDF-130/Accenture-Health-Tech-Vision-2020.pdf#zoom=40
[ii] https://www.webershandwick.com/news/ai-ready-or-not-artificial-intelligence-here-we-come/
[iii] http://www.healthcareitnews.com/news/cost-data-breaches-climbs-4-million-healthcare-events-most-expensive-ponemon-finds
[iv] https://www.accenture.com/_acnmedia/PDF-49/Accenture-Health-Artificial-Intelligence.pdf#zoom=50
[v] https://www.healthcaredive.com/news/confidence-investment-in-ai-remains-high-optum-says/564593/
[vi] https://www.mckinsey.com/~/media/McKinsey/Industries/Advanced%20Electronics/Our%20Insights/How%20artificial%20intelligence%20can%20deliver%20real%20value%20to%20companies/MGI-Artificial-Intelligence-Discussion-paper.ashx?
[vii] https://www.grandviewresearch.com/press-release/global-artificial-intelligence-healthcare-market
[viii] https://www.marketsandmarkets.com/Market-Reports/artificial-intelligence-healthcare-market-54679303.html?gclid=EAIaIQobChMI5pCQruaA7AIVlKmyCh35Qgu1EAAYASAAEgLt5vD_BwE
[ix] https://www.gspublishing.com/content/research/en/reports/2019/09/04/a0d36f41-b16a-4788-9ac5-68ddbc941fa9.pdf
[x] https://www.researchandmarkets.com/reports/5031240/global-electronic-health-records-ehr-market-by
[xi] https://www.mckinsey.com/~/media/McKinsey/Industries/Advanced%20Electronics/Our%20Insights/How%20artificial%20intelligence%20can%20deliver%20real%20value%20to%20companies/MGI-Artificial-Intelligence-Discussion-paper.ashx?
[xii] https://www.accenture.com/_acnmedia/PDF-49/Accenture-Health-Artificial-Intelligence.pdf#zoom=50
[xiii] https://spectrum.ieee.org/biomedical/diagnostics/how-ibm-watson-overpromised-and-underdelivered-on-ai-health-care
AI-enabled Ultra-personalized Wellness
[i] https://www.who.int/about/who-we-are/constitution; https://www.merriam-webster.com/dictionary/wellness#:~:text=%3A%20the%20quality%20or%20state%20of,goal%20lifestyles%20that%20promote%20wellness
[ii] https://www.glwswellbeing.com/wp-content/uploads/2018/02/The-Future-of-Wellnessat-Work-Global-Wellness-Institute-2016.pdf
[iii] https://www.glwswellbeing.com/wp-content/uploads/2018/02/The-Future-of-Wellnessat-Work-Global-Wellness-Institute-2016.pdf
[iv] https://globalwellnessinstitute.org/industry-research/global-economy-physical-activity/
[v] https://www.businesswire.com/news/home/20200407005641/en/Outlook-on-the-Worldwide-Health-and-Wellness-Industry-to-2025—Featuring-Amway-Bayer-Brunswick-Danone-Among-Others—ResearchAndMarkets.com
[vi] https://www.nutraingredients-asia.com/Article/2017/07/07/Amway-rolls-out-e-commerce-and-artificial-intelligence-platforms-in-the-Philippines
[vii] https://pharma.bayer.com/artificial-intelligence-when-we-suddenly-know-what-we-dont-know; https://pharma.bayer.com/artificial-intelligence-technology-driven-disease-prediction-advance-patient-care; https://www.wsj.com/articles/bayer-looks-to-emerging-technique-to-overcome-ai-data-challenges-11580121000; https://www.biospace.com/article/bayer-and-exscientia-collaborate-to-leverage-the-potential-of-artificial-intelligence-in-cardiovascular-and-oncology-drug-discovery/
[viii] https://www.longevity.technology/bayer-backs-11-digital-health-and-ai-startups/
[ix] https://www.danone.com/content/dam/danone-corp/danone-com/medias/medias-en/2020/corporatepressreleases/Danone-Microsoft-AI-Factory-for-Agrifood-EN.pdf
[x] https://iamherbalifenutrition.com/innovation/artificial-intelligence-customer/
[xi] https://www.fooddive.com/news/nestles-personalized-nutrition-pilot-taps-ai-uses-consumer-dna/531560/
[xii] https://www.loreal.com/en/usa/articles/research-and-innovation/loreal-unveils-perso/
[xiii] https://www.prnewswire.com/news-releases/google-cloud-helps-power-more-personalized-experience-for-procter–gamble-consumers-301092670.html
[xiv] https://finance.yahoo.com/news/corrected-procter-gamble-goes-big-connected-beauty-ces-084854690.html
[xvi] https://www.fitnessai.com/
[xvii] https://youtu.be/tZcRYcjTwWA
[xviii] https://www.kaiahealth.com/
[xx] https://www.aon.com/attachments/human-capital-consulting/2012_Health_Care_Survey_final.pdf