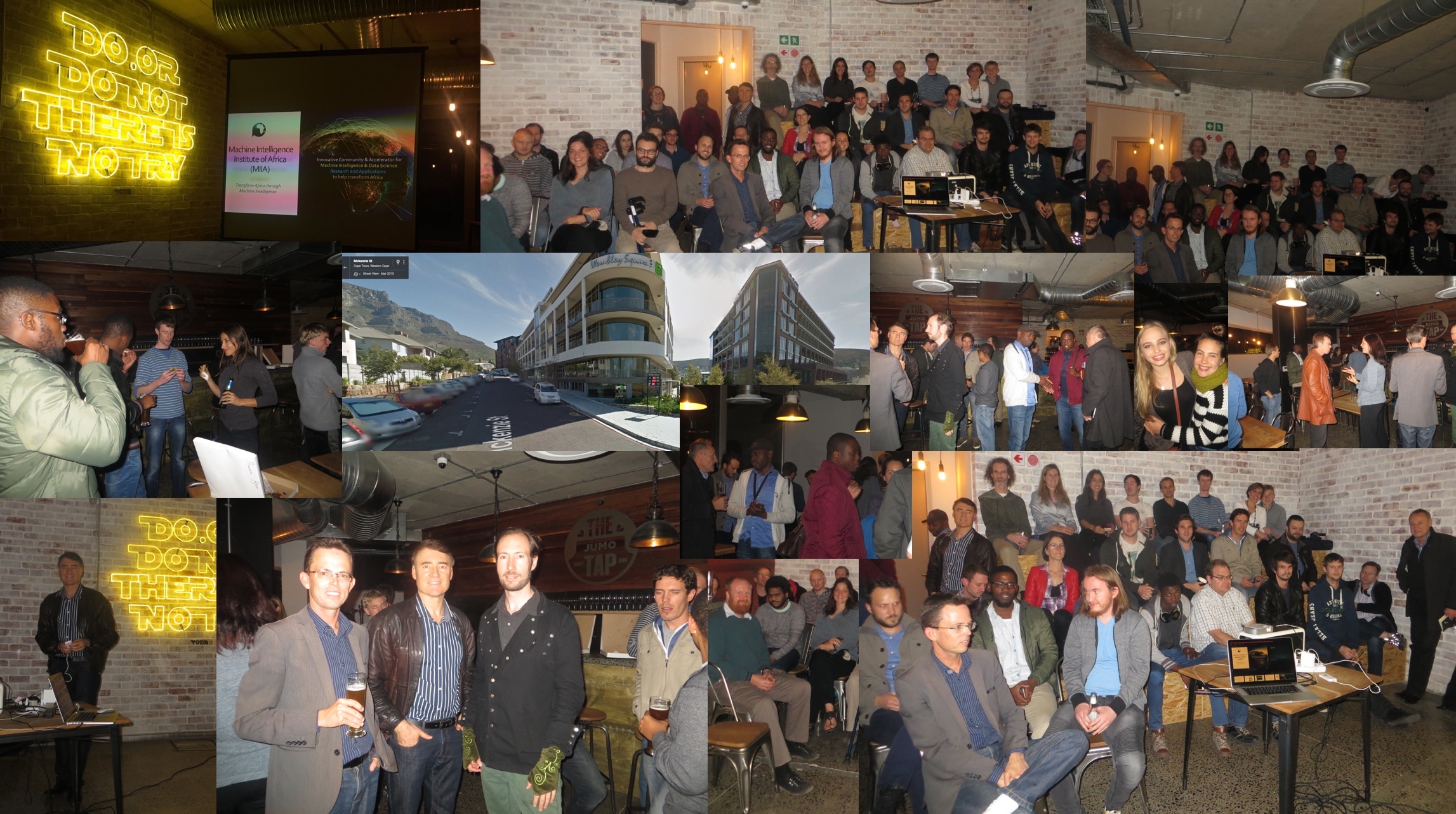 Follow-up on an awesome MIIA Meetup in Cape Town!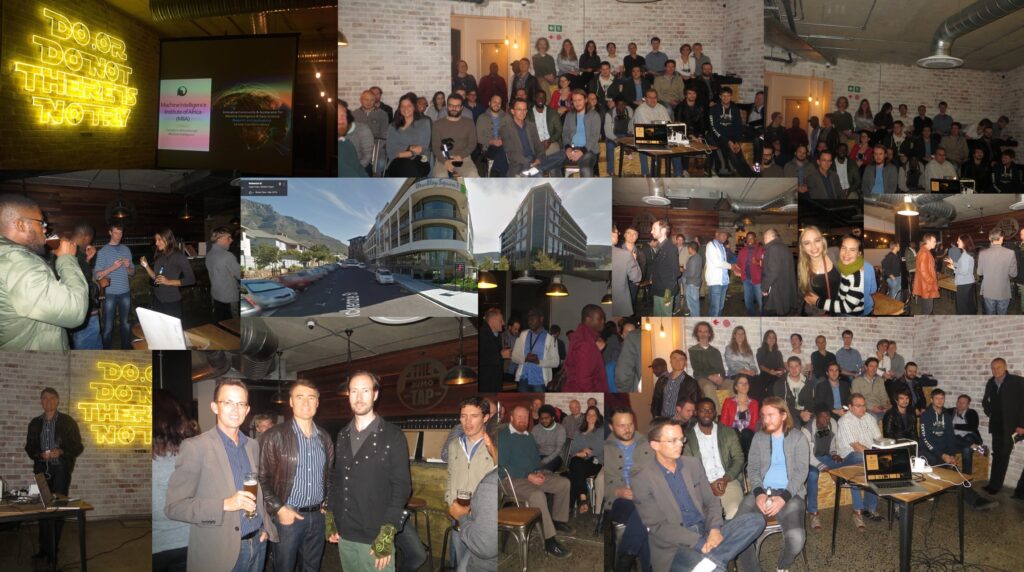 MIIA Community,
Thanks to all who attended our first Meetup in Cape Town!
We had an awesome meetup with 45 people attending and lots of interaction and participation in the Q&A sessions and the informal discussions afterwards. I think it is fair to say that we are all very excited about the potential of Machine Intelligence & Data Science and its applications to help address some of the key problems and opportunities that we have in Africa. As promised, I've included the links below to the presentations, photos, and videos as well as the attendee list. If you have attended and your name does not appear on the list below, please send me an email so that we can get our records up to date.
As discussed the MIIA community's impact and growth are in our hands and very dependent on your participation and initiatives.
Looking forward to our ongoing interaction, activities and meetups to follow!
Thanks and best regards
Jacques
Links to the presentations on MIIA's Google Drive (the presentations are also shared in the #general channel on Slack):
Links to photos of our MIIA Meetup in Cape Town:
Links to videos on MIIA's YouTube Channel (the videos are still uploading and will be available at the links below)
MIIA Meetup – 9 June 2016 Attendees
Alex Conway
Qobo Dube
Ashley Kleynhans + 1
Attie Lotz
Charles Copley + 1
Constantin Sapkidis
Elna Ludik
Gorden Jemwa
Jacques Ludik
James Gaylard
Leon van Dyk
Liam Furman
Mari-Lise du Preez
Christiaan Loots
Krista Nordin
Nii Bruce
Rikus van Vuuren + 1
Russell Kingwill
Shaun Irwin
Simon Streicher
Thuso Simon
Iva Lopes de Sarria
Ross Purdon
Bianca Ludik + 1
Benjamin + 1
Jandre Fraser
Julian Breytenbach
Frieda
Jacques HO Ludik
Simon Cross
Michael Schulman
Peter Wilson
Ed Owens
Helge Reikeras
Alex Shabala
Rikus Combrinck
4+ more (for record purposes, please send your name to us if it does not appear on the list above)
Some initial feedback from attendees
james.gaylard

thanks @jacques for Cape Town meet-up last night – great to have a chance to meet some of the MIIA folks!

jacques

Thanks Jimmy! Yes, it was indeed great some of the MIIA folks. We'll be sharing the presentation, photos, and video of the event shortly for others to see as well.

Mari-Lise

Thanks, Jacques! Lots of excitement all round and some good connections made. Looking forward to taking this forward with the rest of the MIIA community.

Ed Owens